How to Export Customers
You can export a CSV of all your customers and their data in the Download Center. Select "All Customers" from the Reports dropdown, and click on Export.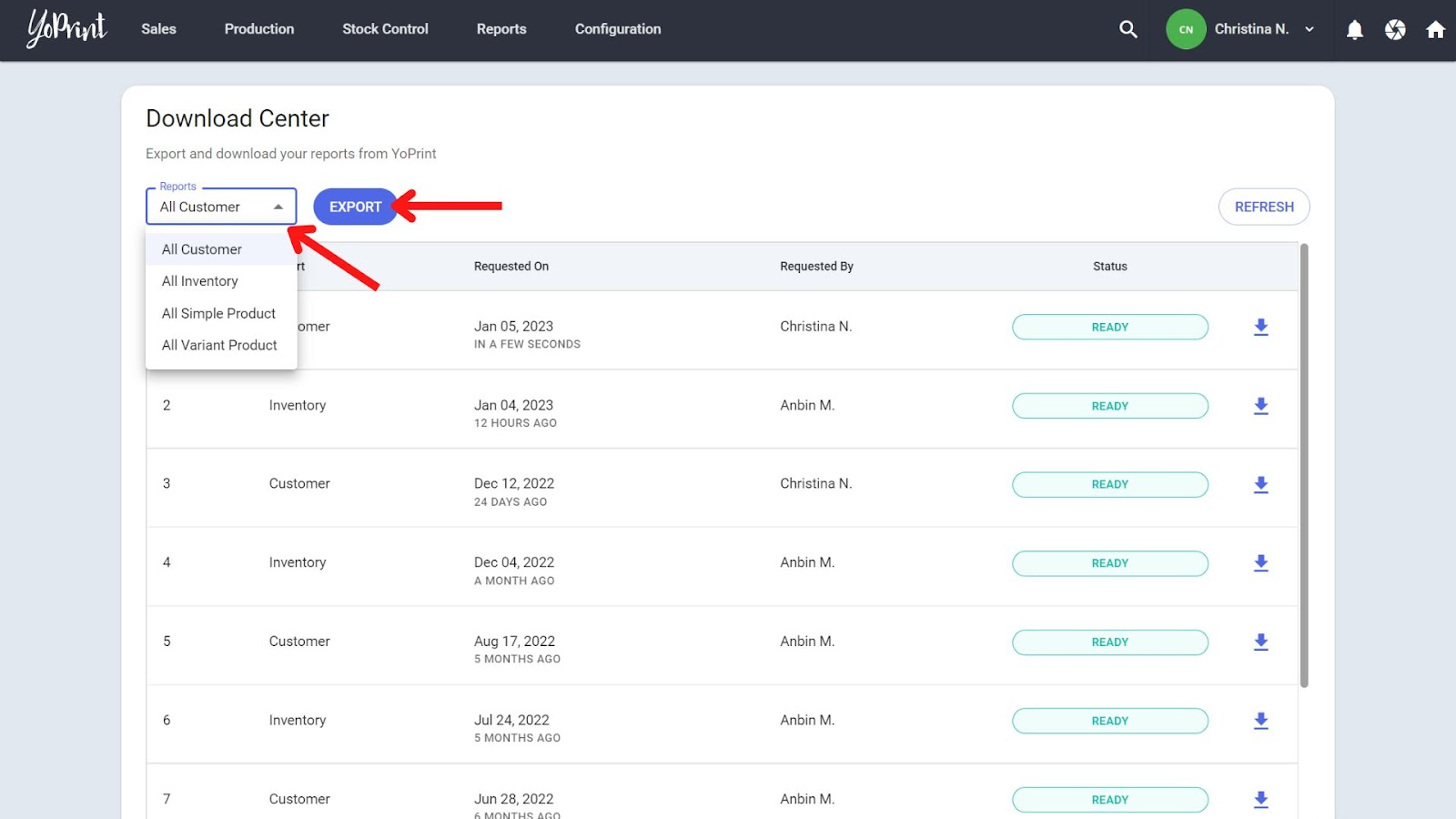 The report might take some time to generate if you've got many customers. You'll see a notification informing you that a report is being generated. The status will also be marked as "generating."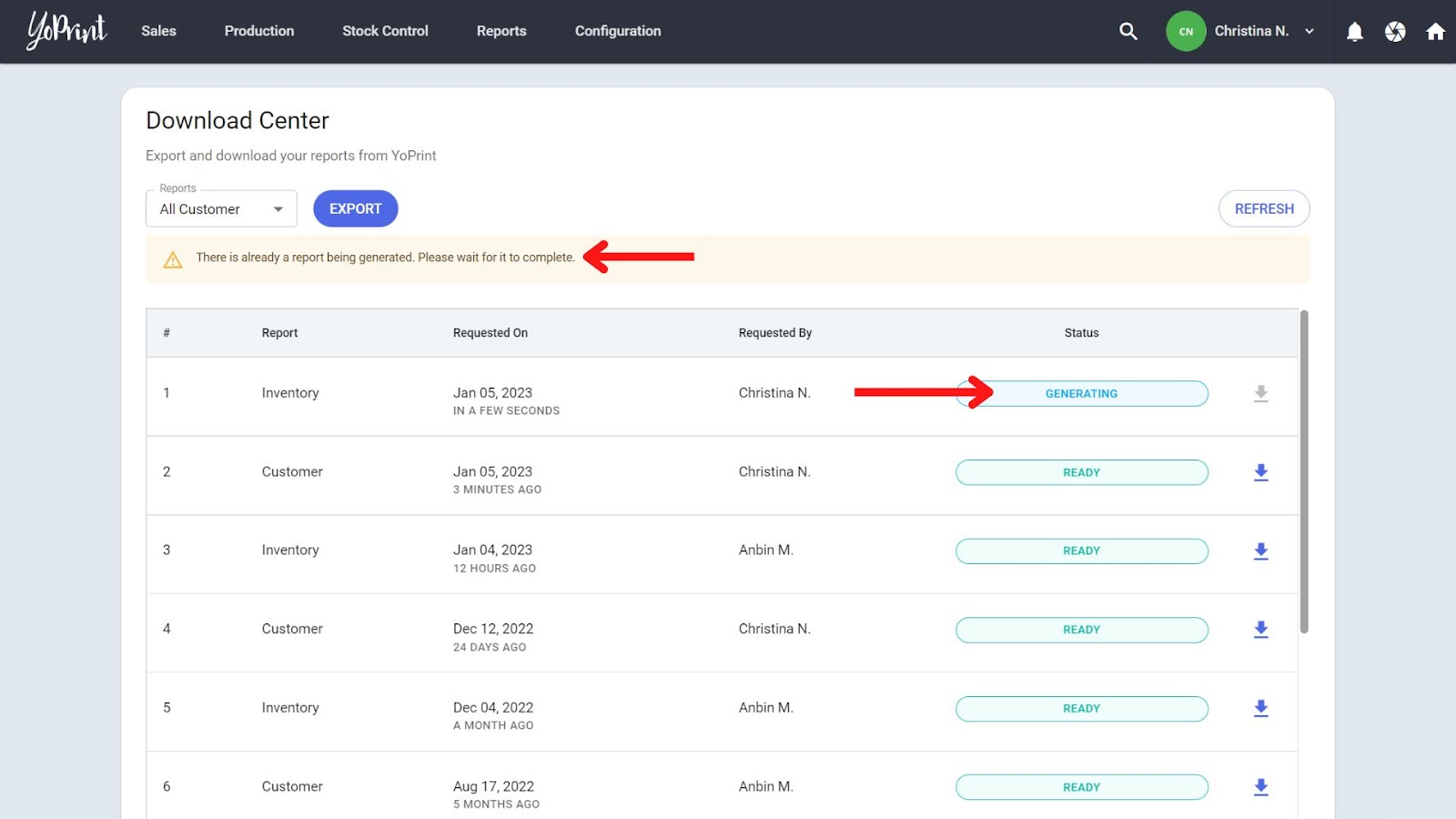 Once the report is ready, click on the Download button.