Customer Brand Profiles
YoPrint Customer Brand Profile is designed to ease contract printing and drop shipping workflow. With our Customer Brand Profile, you can generate shipping labels, as well as packing slips with your customer's brand information instead of yours.
Adding a Brand Profile
Adding a brand profile is simple and quick.
Navigate to https://app.yoprint.com/customer
Double click on the customer you would like to add a brand profile.
Click the Brand Profiles tab and click on "+ Brand Profiles".
Fill in the details and click Save
Note
The Ship From address will be used as the return address in the generated PDFs with the Brand Name as the label. If you are handling all the fulfillments and the returns, you should select your warehouse location.
Updating a Brand Profile
Updating a Brand Profile is as simple as creating them. You can update a brand profile by:
Double-clicking the row or
Click on the action button at the end and click "Edit"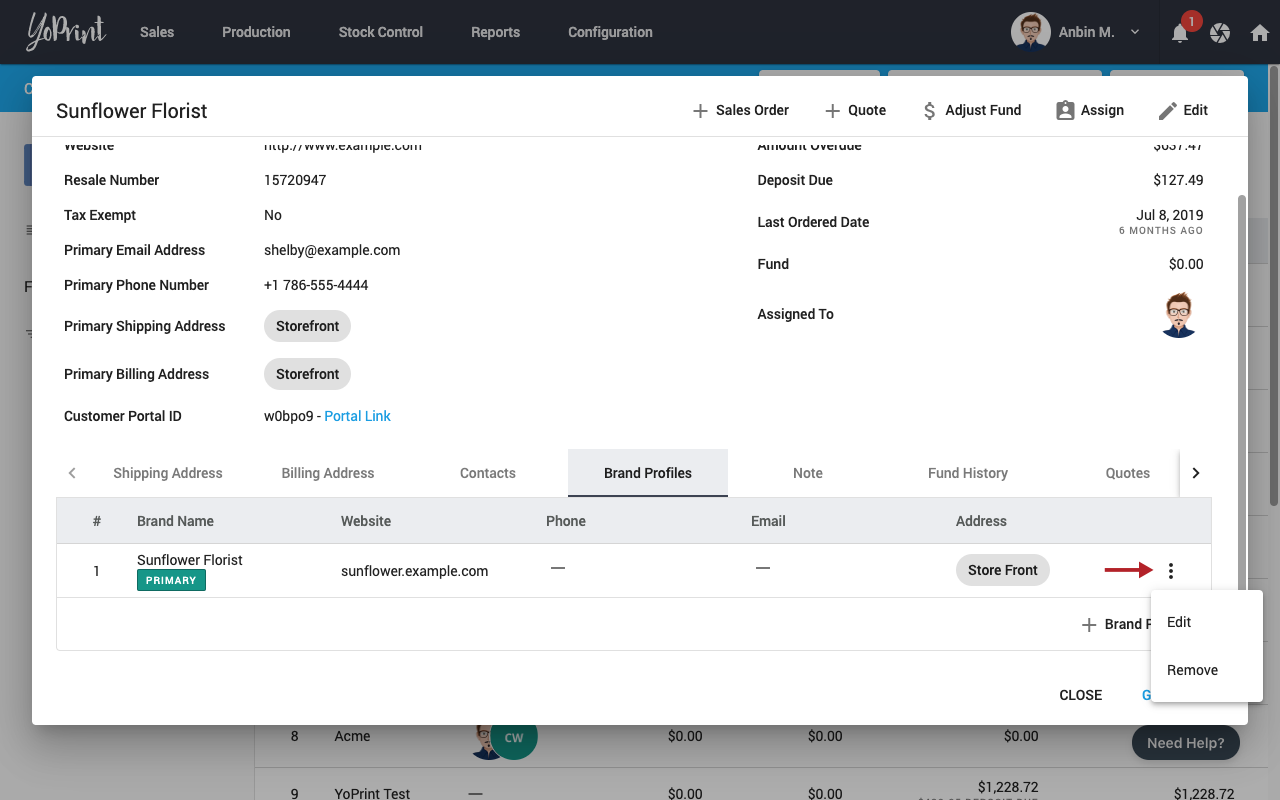 Using a Brand Profile
You can freely change the brand profile anytime during the lifecycle of Sales Order and Quotes. Here are a few examples of using them.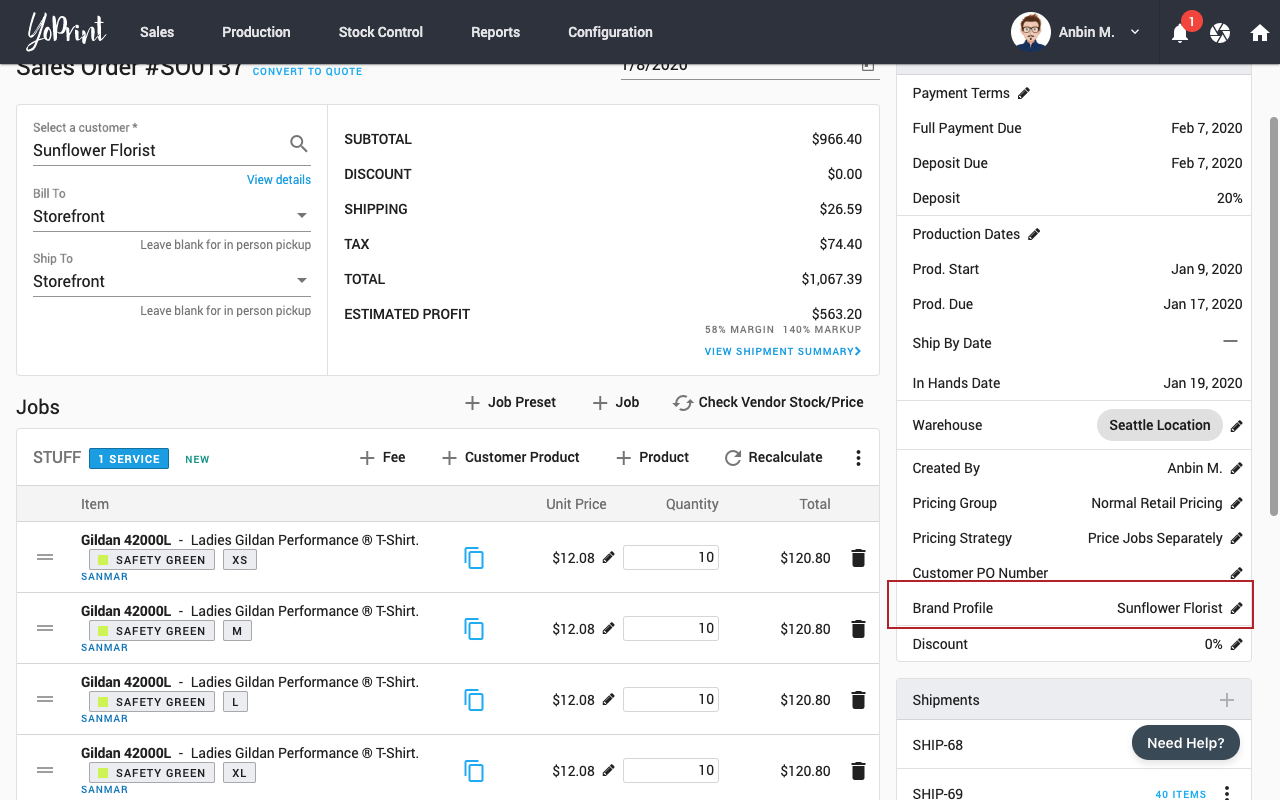 Changing the Brand Profile during the Sales Order creation/edit process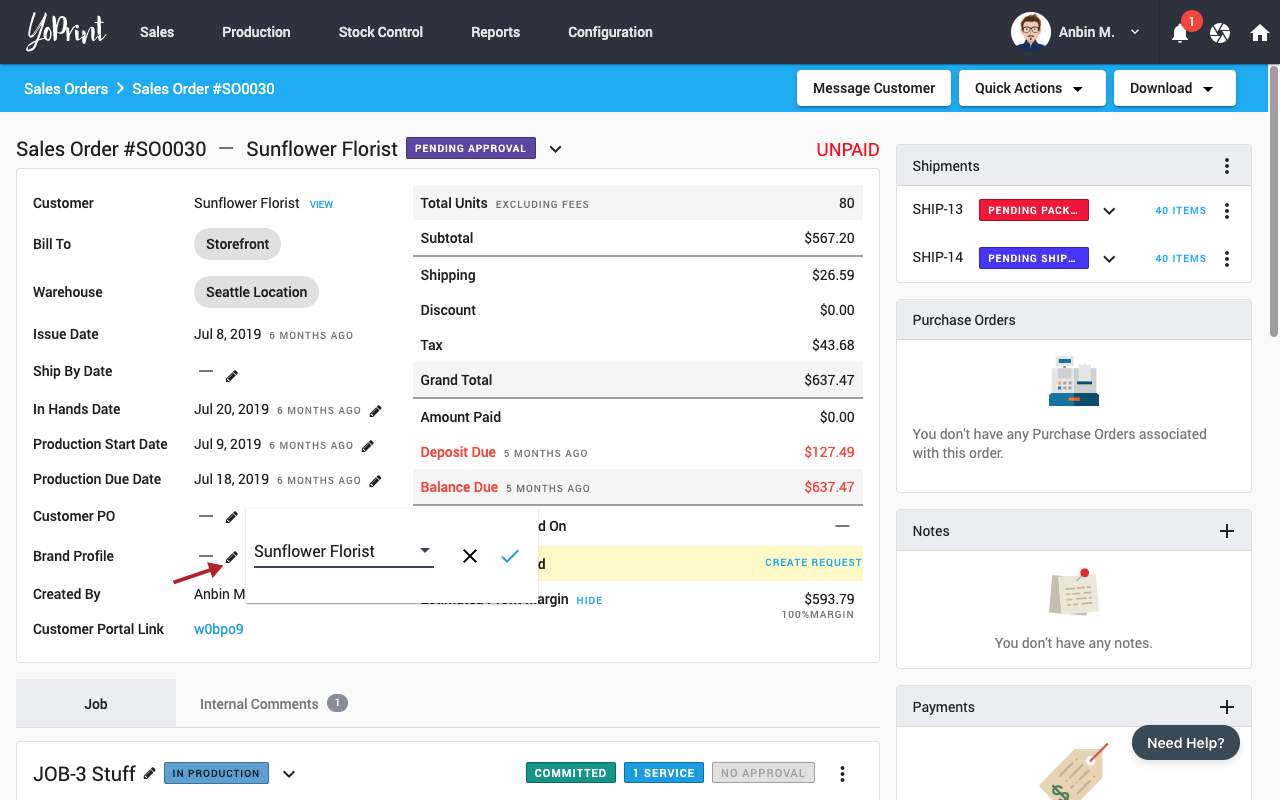 Selecting Brand Profile after a Sales Order has been created
PDFs Generated
Once a Sales Order / Quote has been created and Brand Profile assigned, you can download and print the dropshipping packing slips and labels.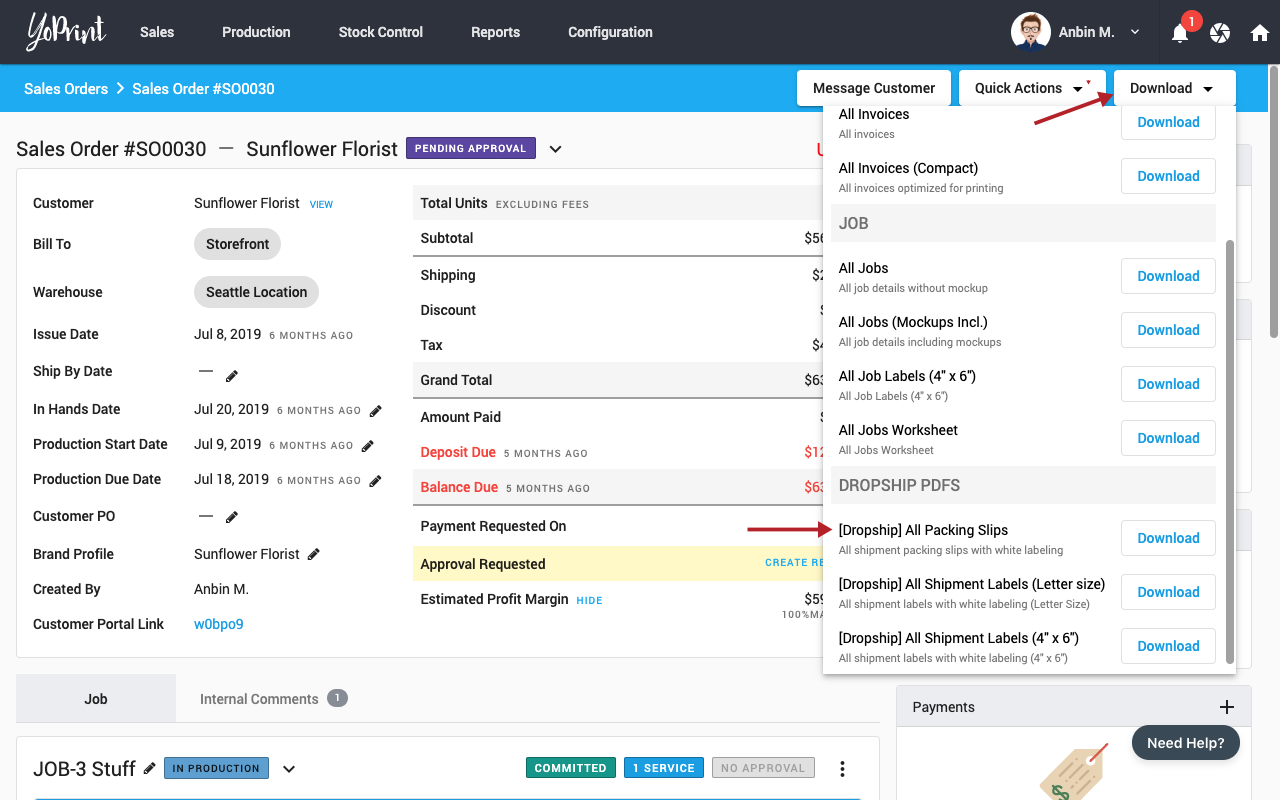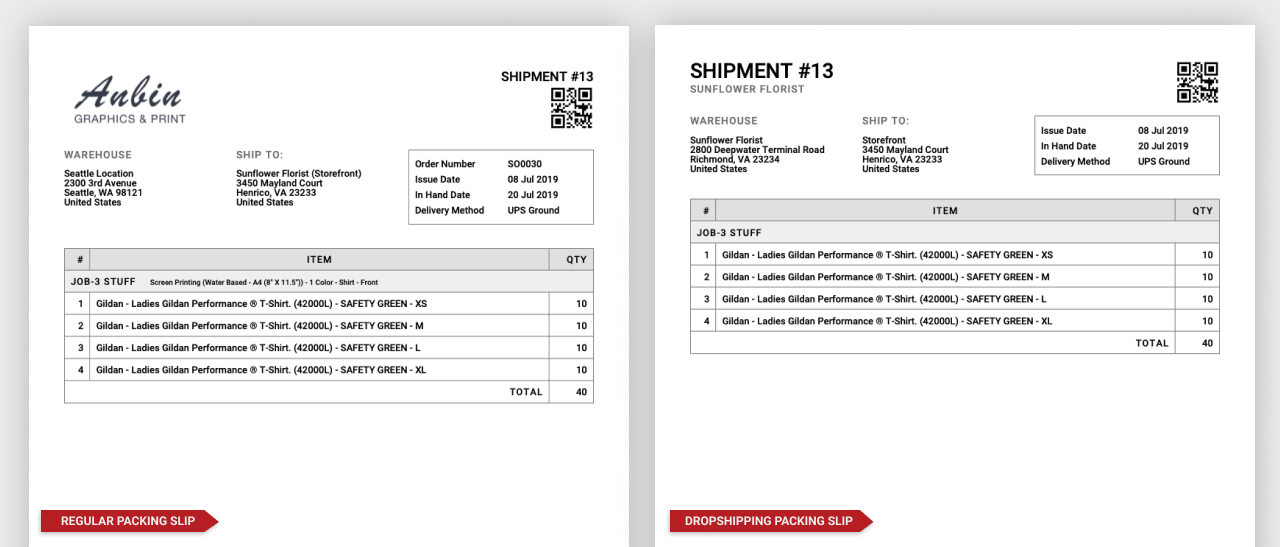 Customers with Multiple Brands
We support adding multiple brands for the same customer to make the fulfillment process even better. For example, if your customer Dave Grohl, operates under both brands "Nirvana" and "Foo Fighters", you can make two separate profiles for these two brands under the same customer to streamline the process of dropshipping. Depending on which brand is selected, the PDF export/labels will print the brand name on top.
Your customer Brand Profiles setup is now complete.