Sales Order/Quote - Internal Comments
In a Sales Order/Quote, internal comments are not visible to customers. It is mainly used to keep your team members up-to-date with changes in the Sales Order / Quote or add important notes to go forward with the Sales Order / Quote.
You can view the comment page in both a Sales Order and a Quote: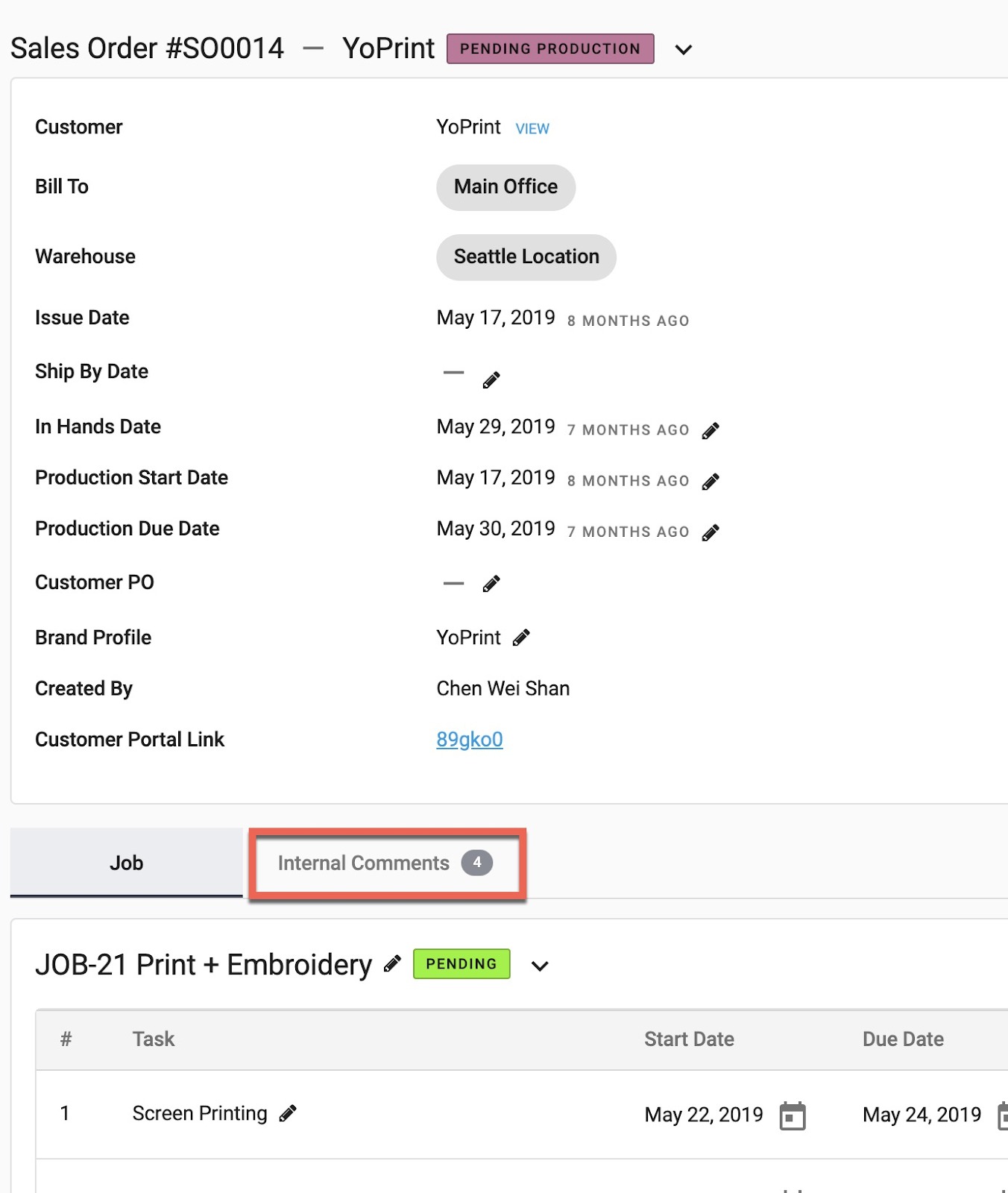 There are two ways that you can reply to your comments.
Comment via Web Interface

You can directly comment and make notes here.
Comment via Email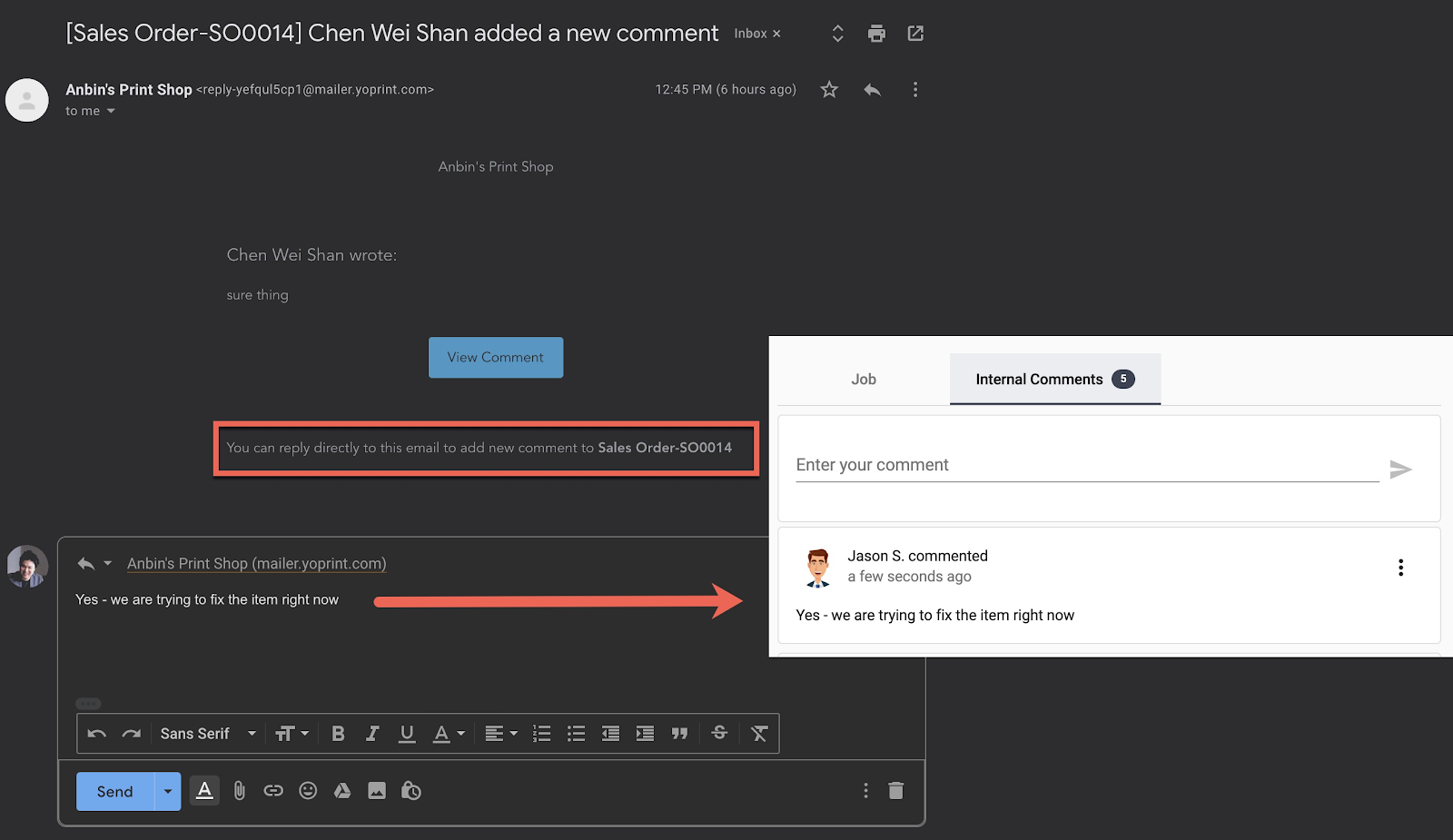 When a team member adds a comment, other team members who are assigned to the same customer will receive an email notification. You can reply via email and the comment will pop up in the web interface.
WARNING: When using email to reply, the system will take a few seconds to load the comment in the web interface. Refresh the Sales Order page to see the new comments.