Tags
Tags allow you to quickly organize and sort through your Sales Orders and Quotes. In this article, we will walk you through how to create and use tags.
Creating a Tag
Navigate to Configuration > Settings > Tags.
Click on + Tag

Fill in the required fields and select a color.

Click Create.
Updating a Tag
Double click on the row or click ⋮ and click Edit.

Update the fields you would like changed and click Save.

Deleting a Tag
If you no longer need a tag, you can delete it from our system. When you delete a tag, the tag will be unattached from all related Sales Orders / Quotes.
Click ⋮ and click Remove.

Click Remove on the confirmation dialog.

Adding a Tag to Sales Order / Quote
To add a tag from the Order Detail Page, just click on the + icon on the top right side. Search and select a tag to add it to the Sales Order.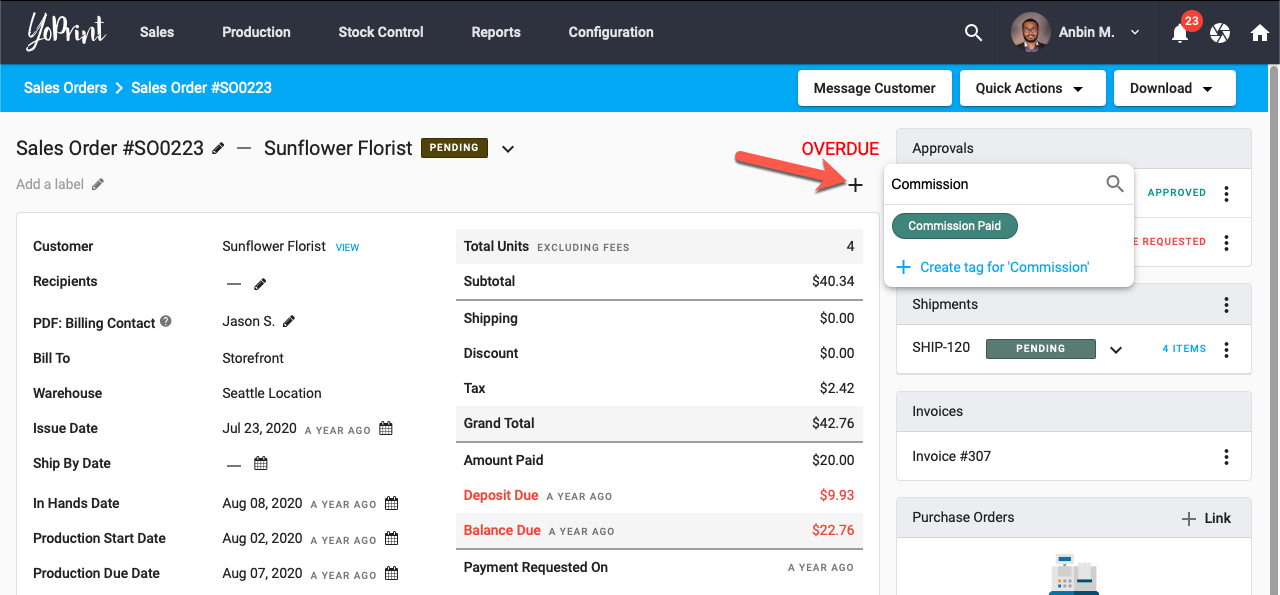 You can also add a tag from the Sales Order / Quote List Page. Just click on the Tags cell, click the + icon, search and select a tag.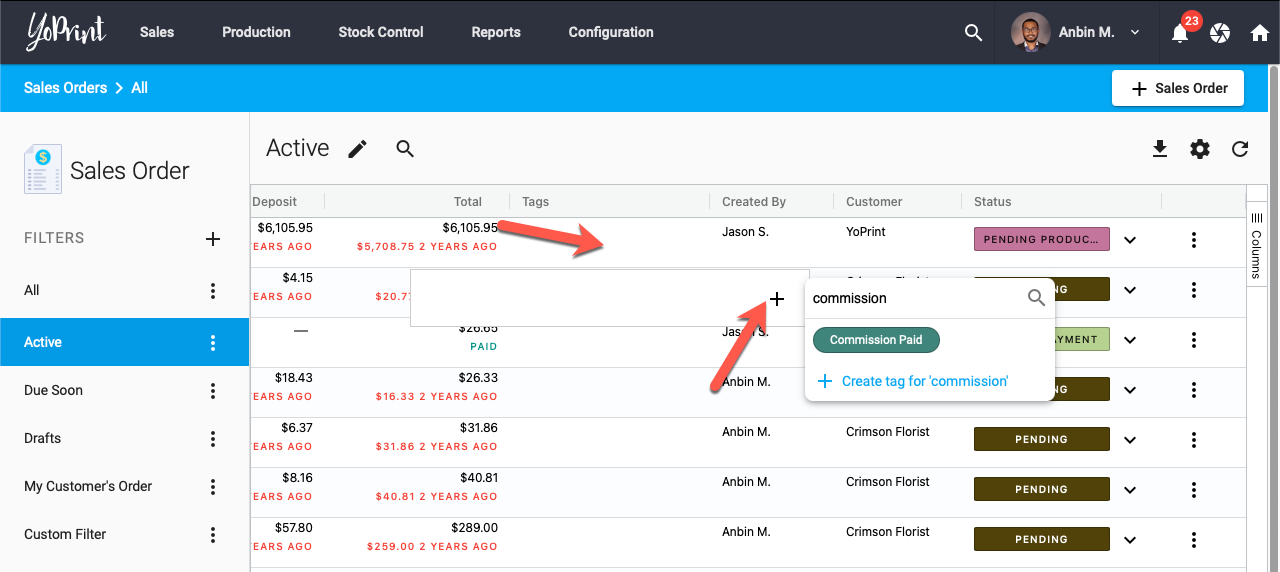 Creating a New Tag On-The-Fly
If the tag you are searching for is not present, you can simply click on the + icon at the bottom of the list to create one.