Artwork Approval Workflow
Have incredible artwork and can't wait to share them with your customer and get their approval? We'll show you how to do so.
Create an Artwork Approval Request
Head to the relevant Sales Order or Quote, and click on the Job title or Mockup button.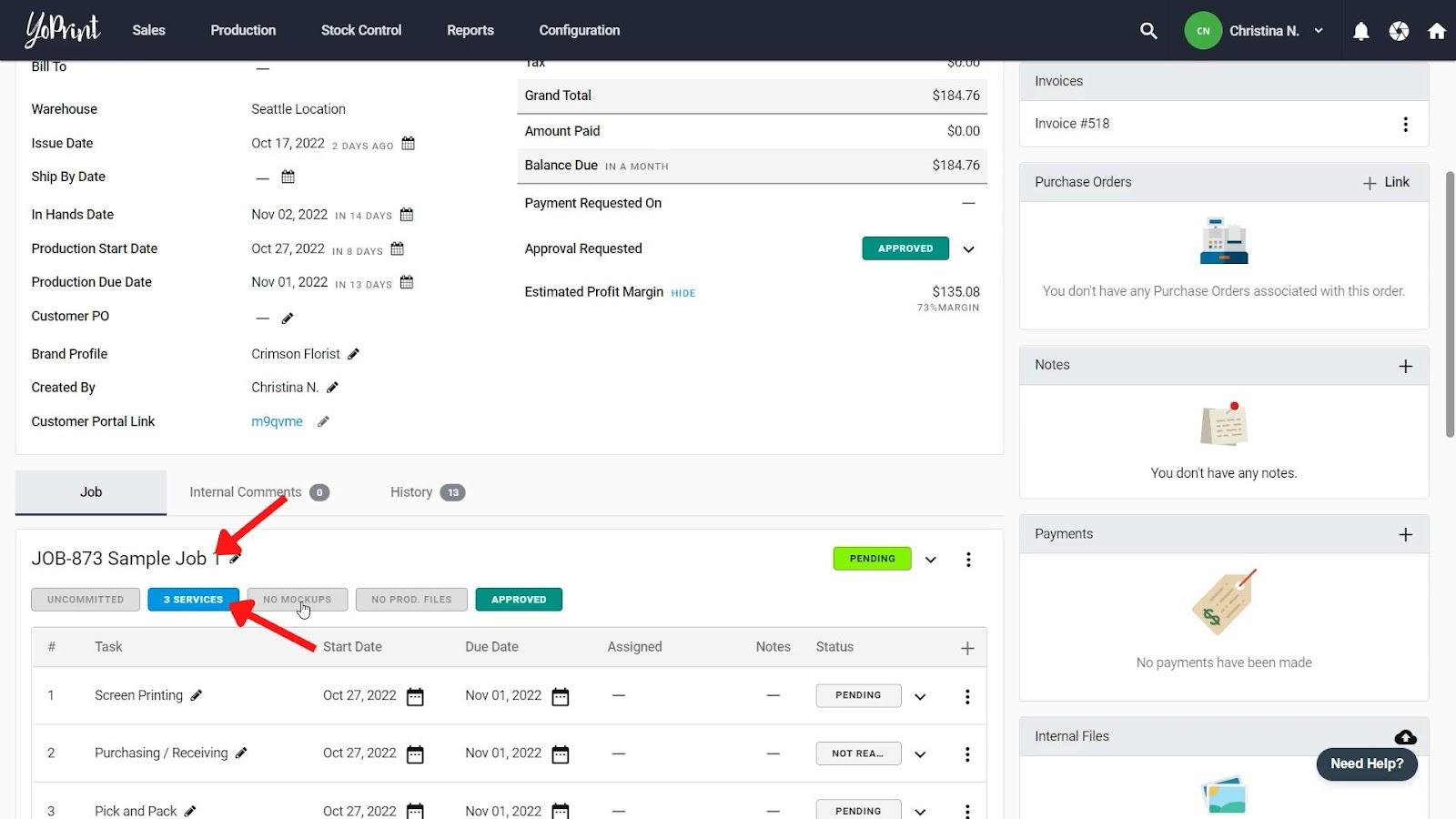 Click upload to upload the mockups. We recommend JPEG or PNG, but you can also upload TIFF, GIF, and BMP.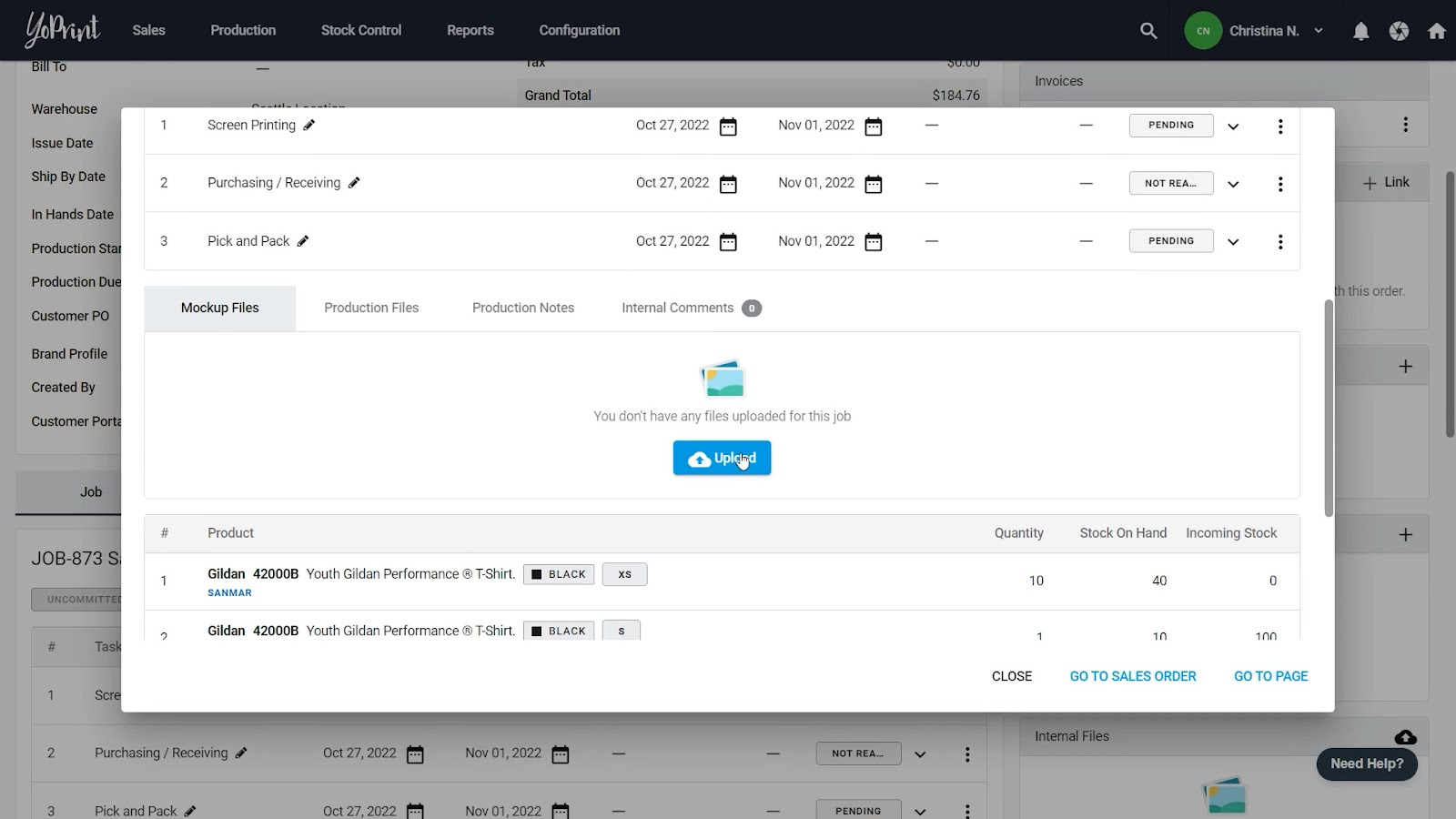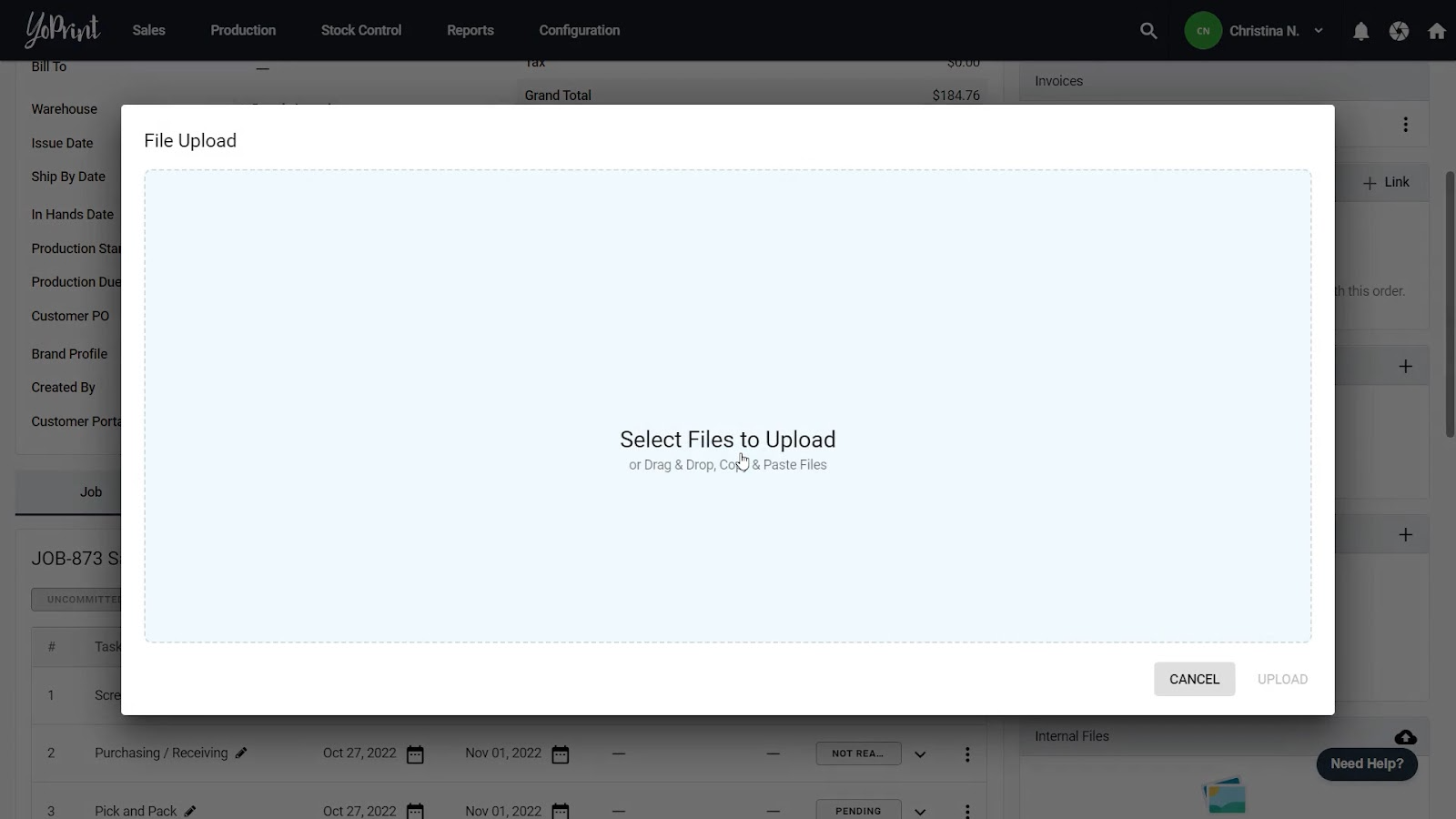 You can also select the print location of the mockups by clicking on Edit Attached Service, then specifying the location.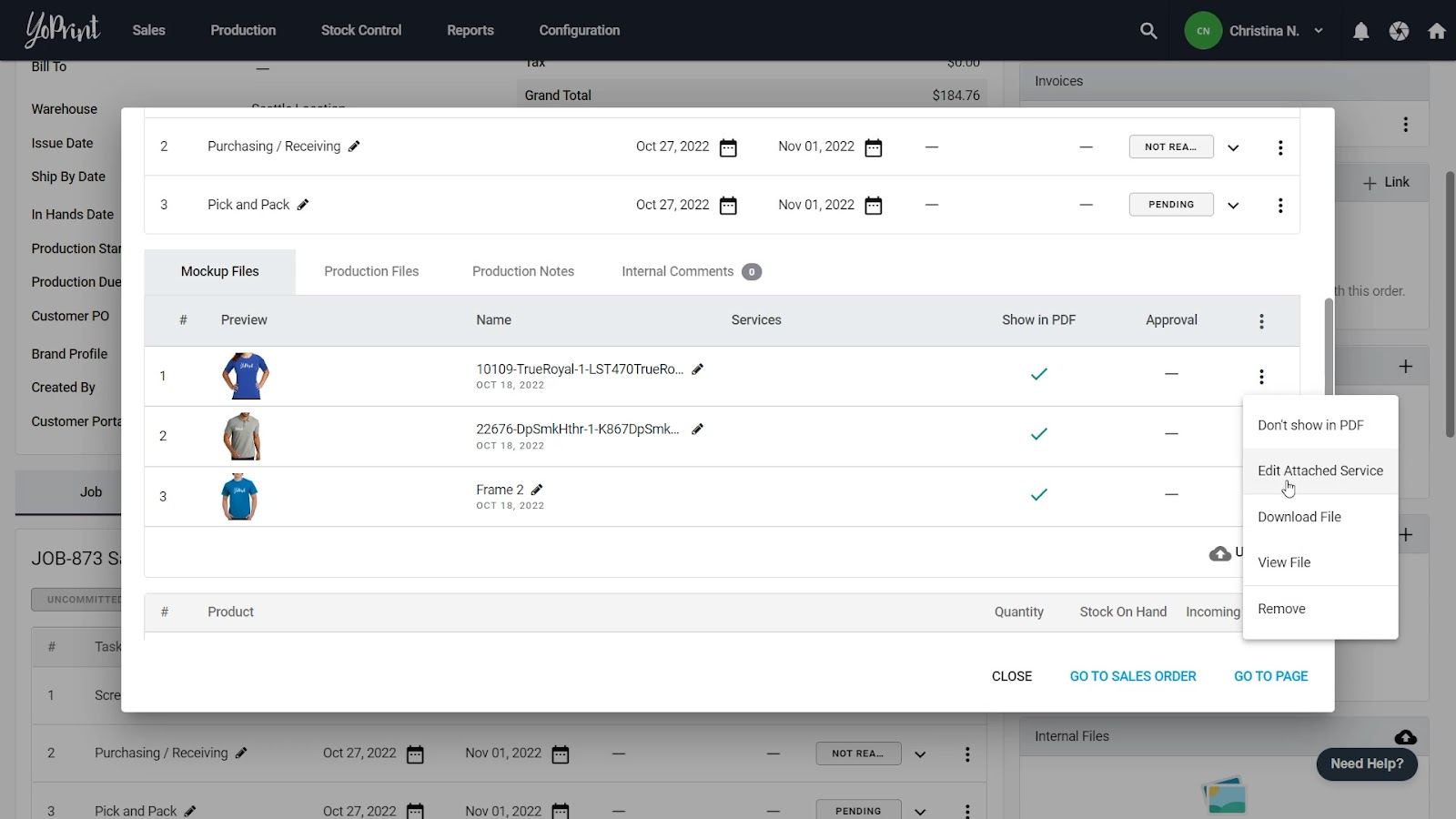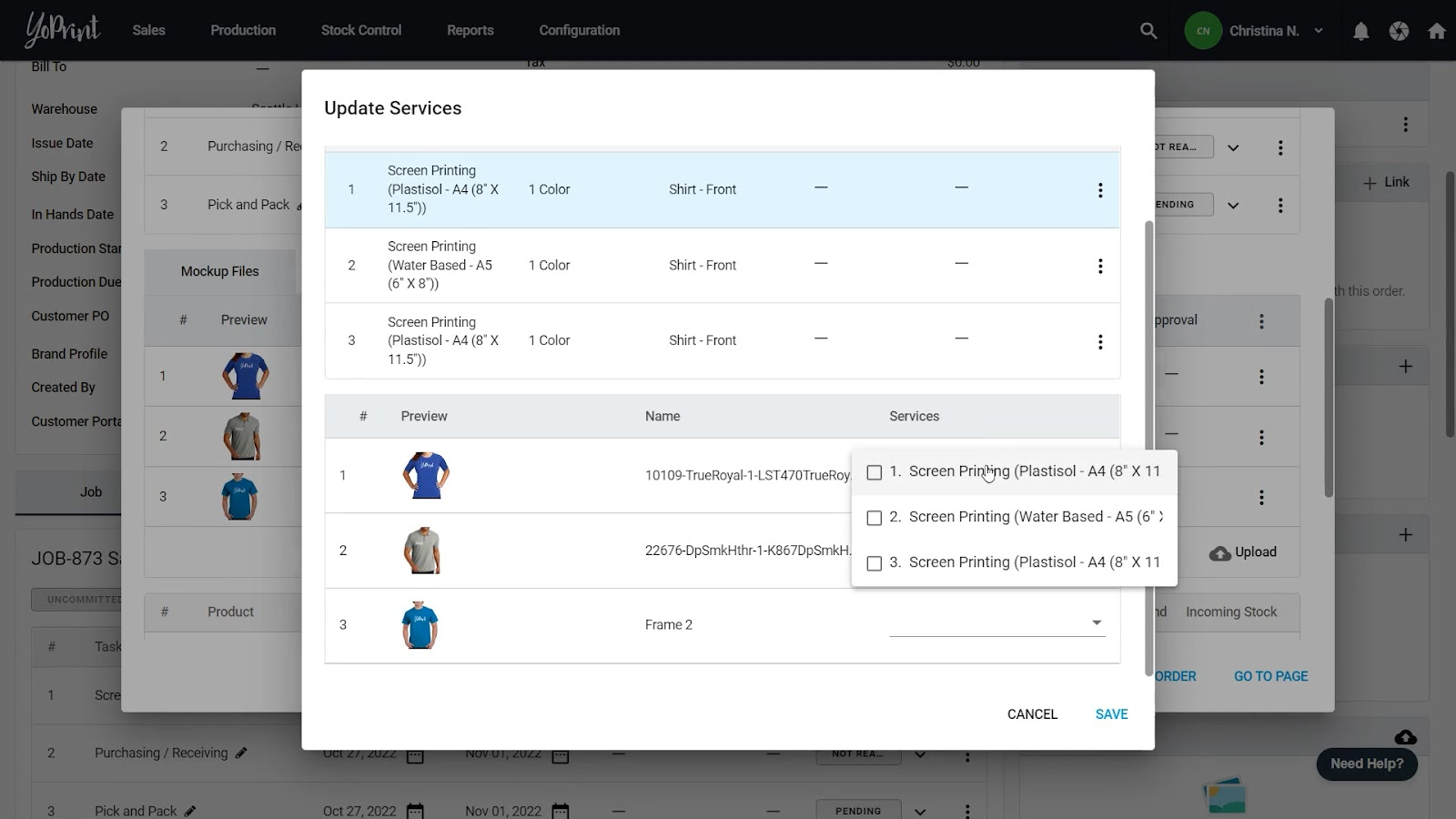 Now let's Request an Artwork Approval. Click on ⋮ and Request Artwork Approval.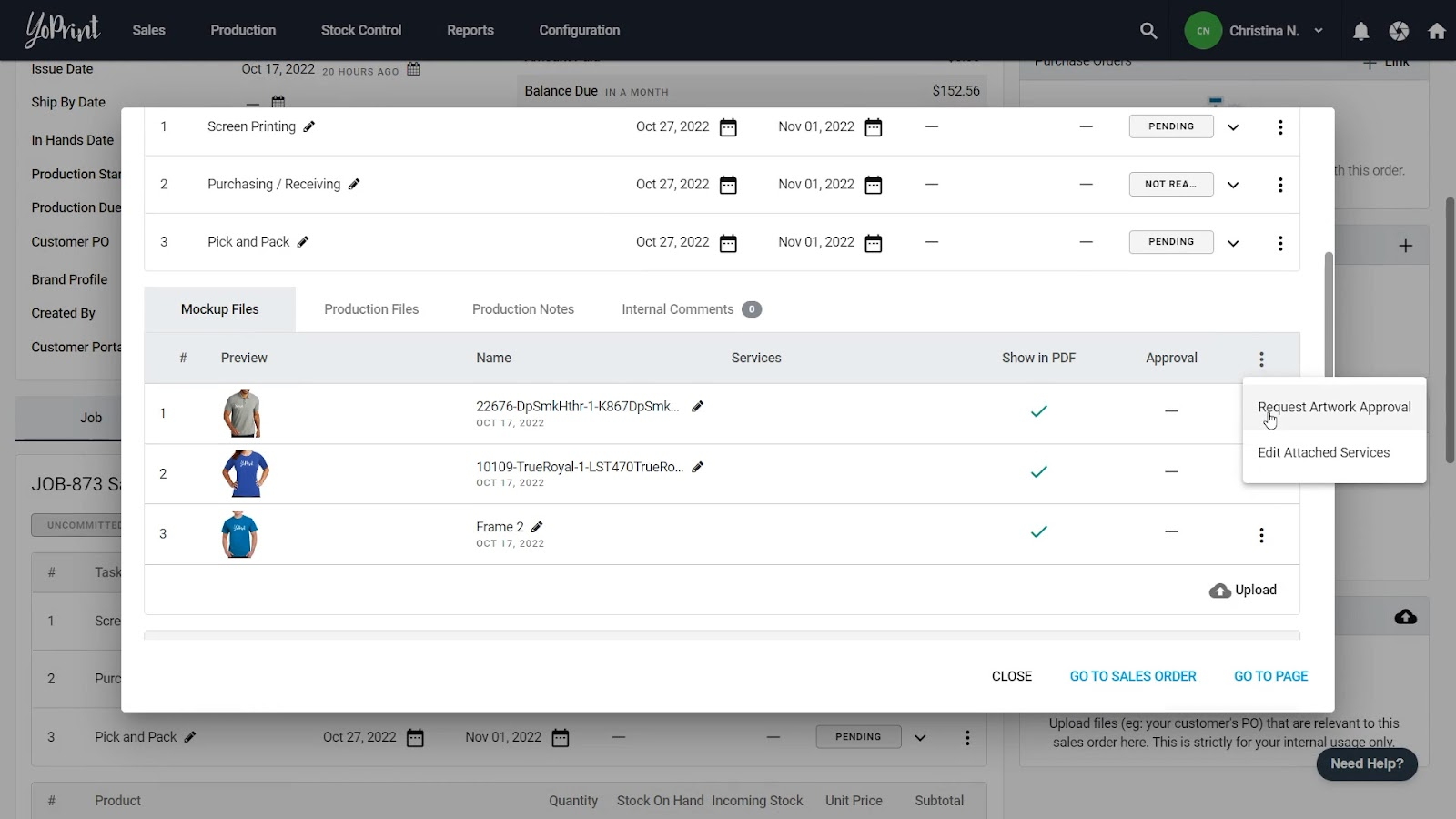 Select the mockups you'd like to get an approval for, put in any notes you have, and click on Email Now to send an email to your customer.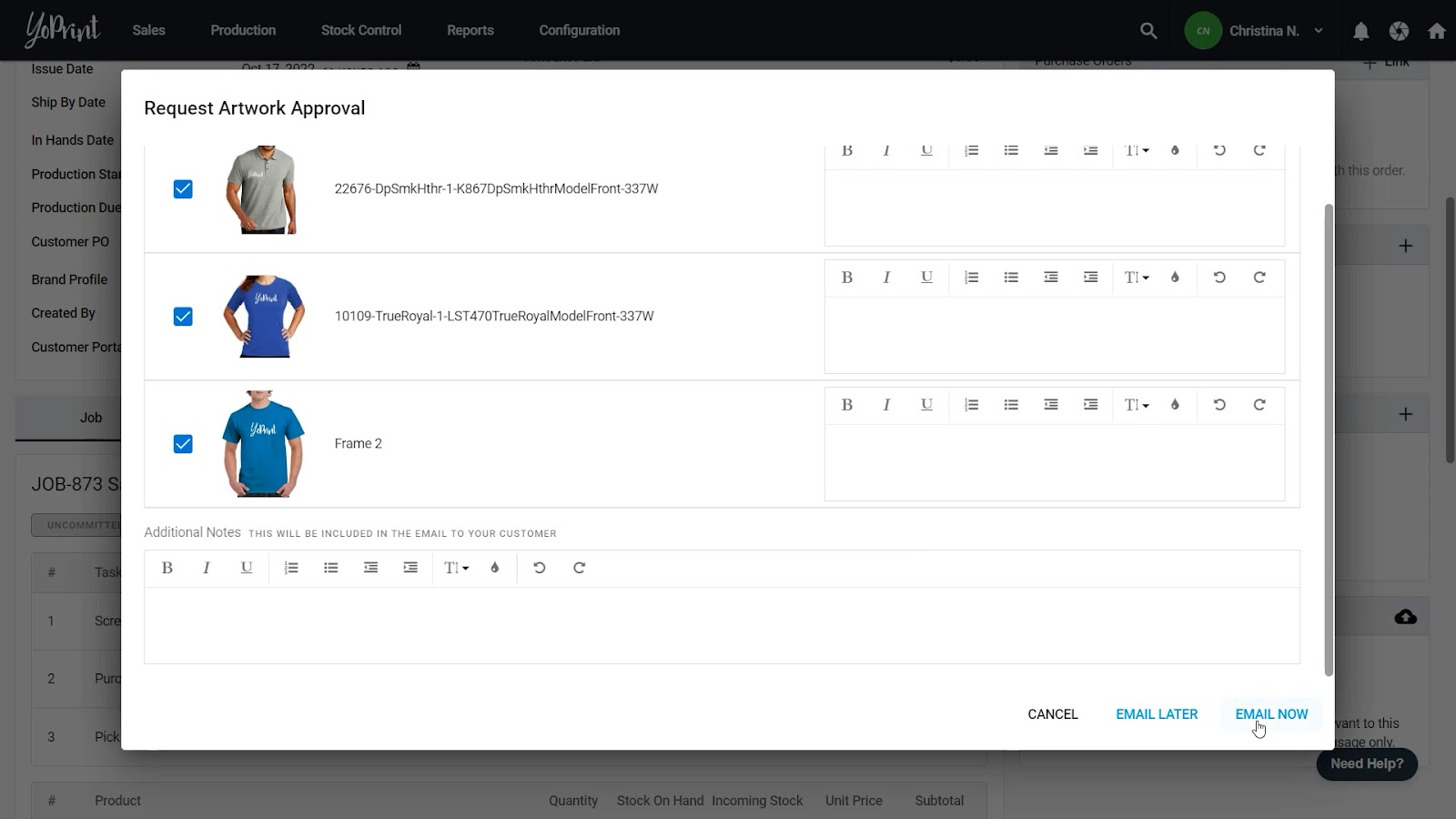 Approving an Artwork
Your customer will receive a professional-looking email in their inbox. The email will be fully white-labeled with your brand. You can also customize the email-sending domain.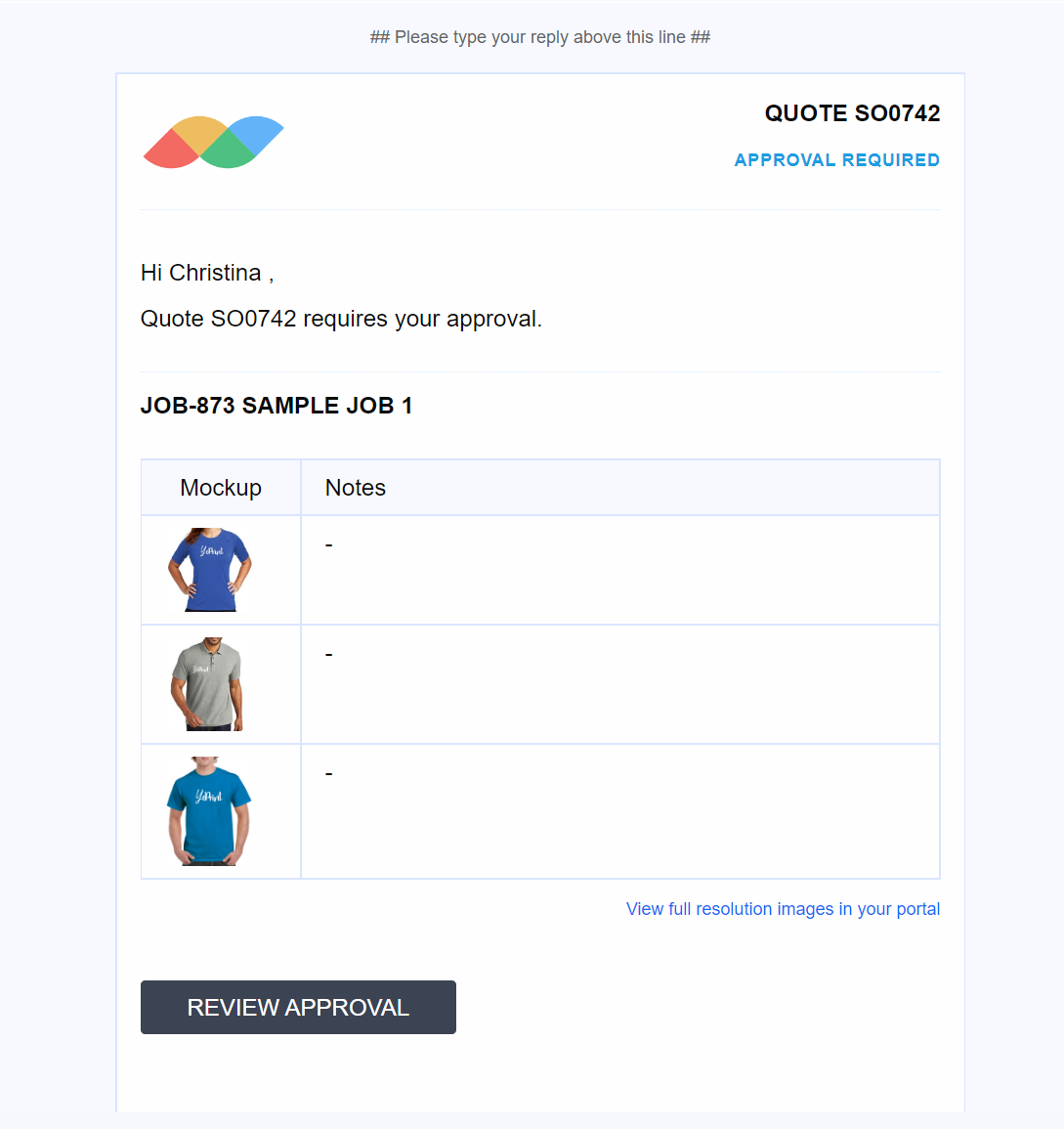 Clicking on Review Approval takes your customer straight to their portal.
They can click to zoom in on the art and check out the details.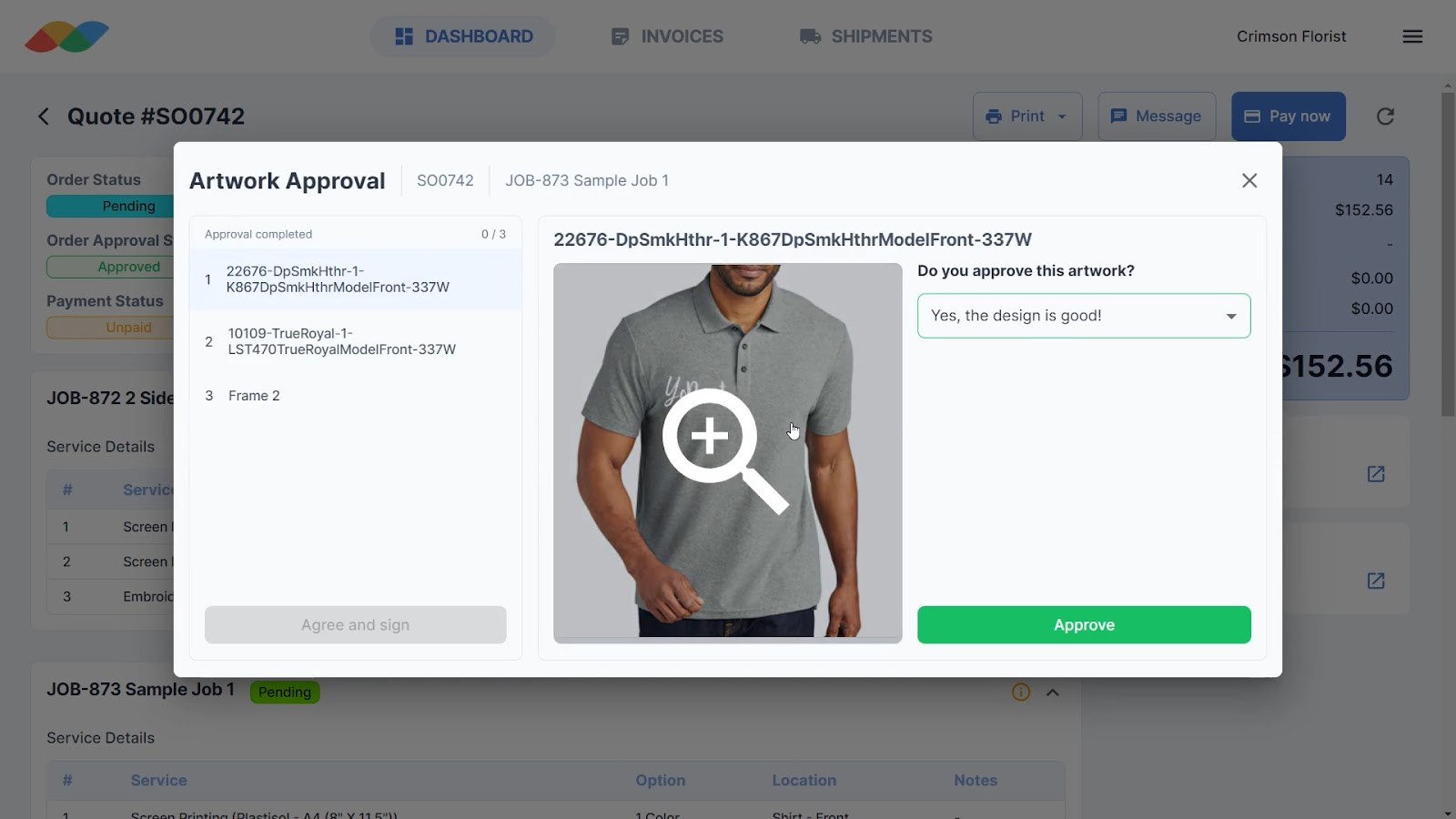 If they're happy with the design, they can approve the artwork before moving on to the next one. If they'd like something changed, they can select 'Not yet, I need to change something,' and specify their comments.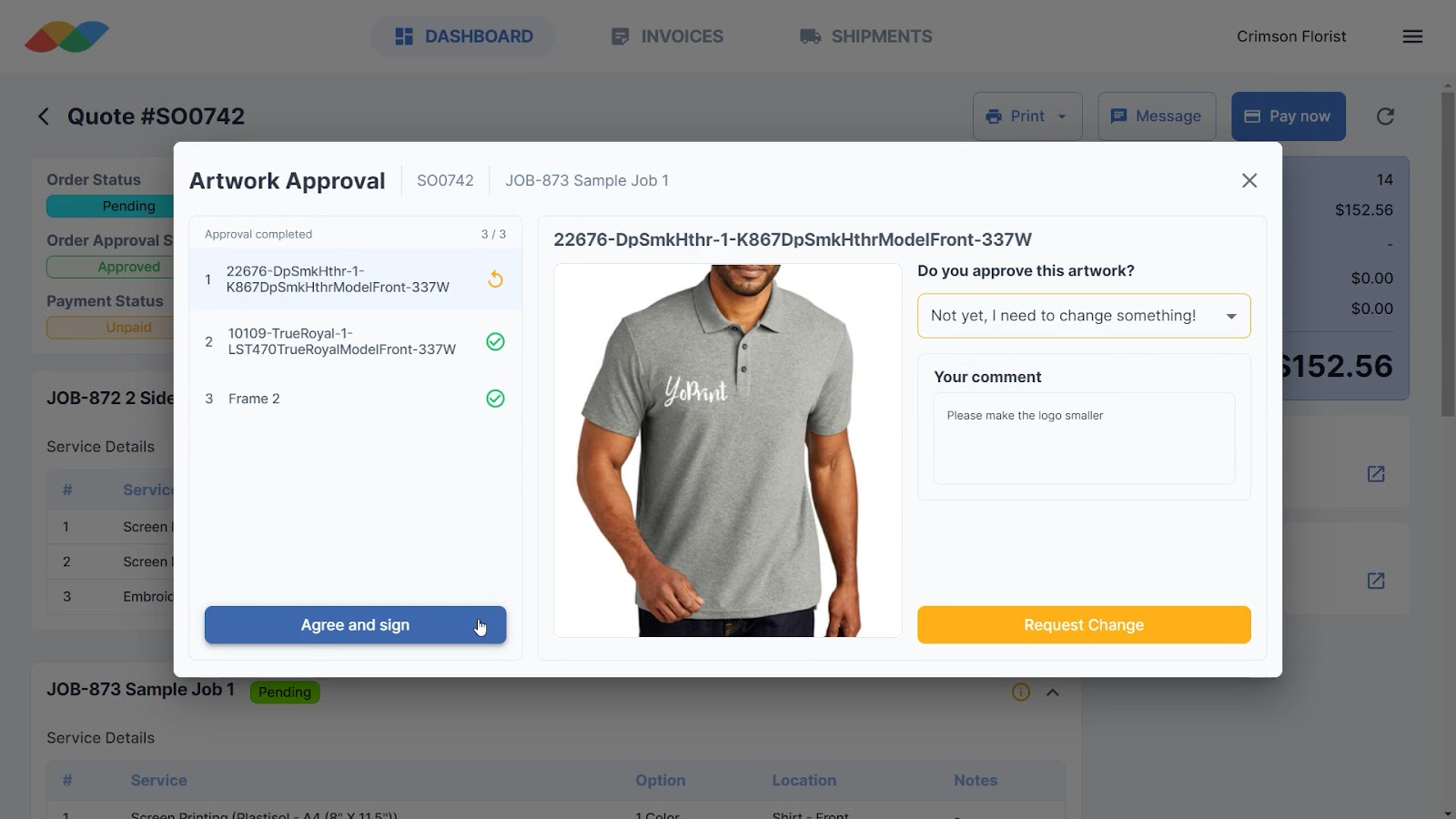 If they changed their mind, they can always go between each mockup and change their approval.
Once they click on Agree and Sign, they'll see your terms and conditions.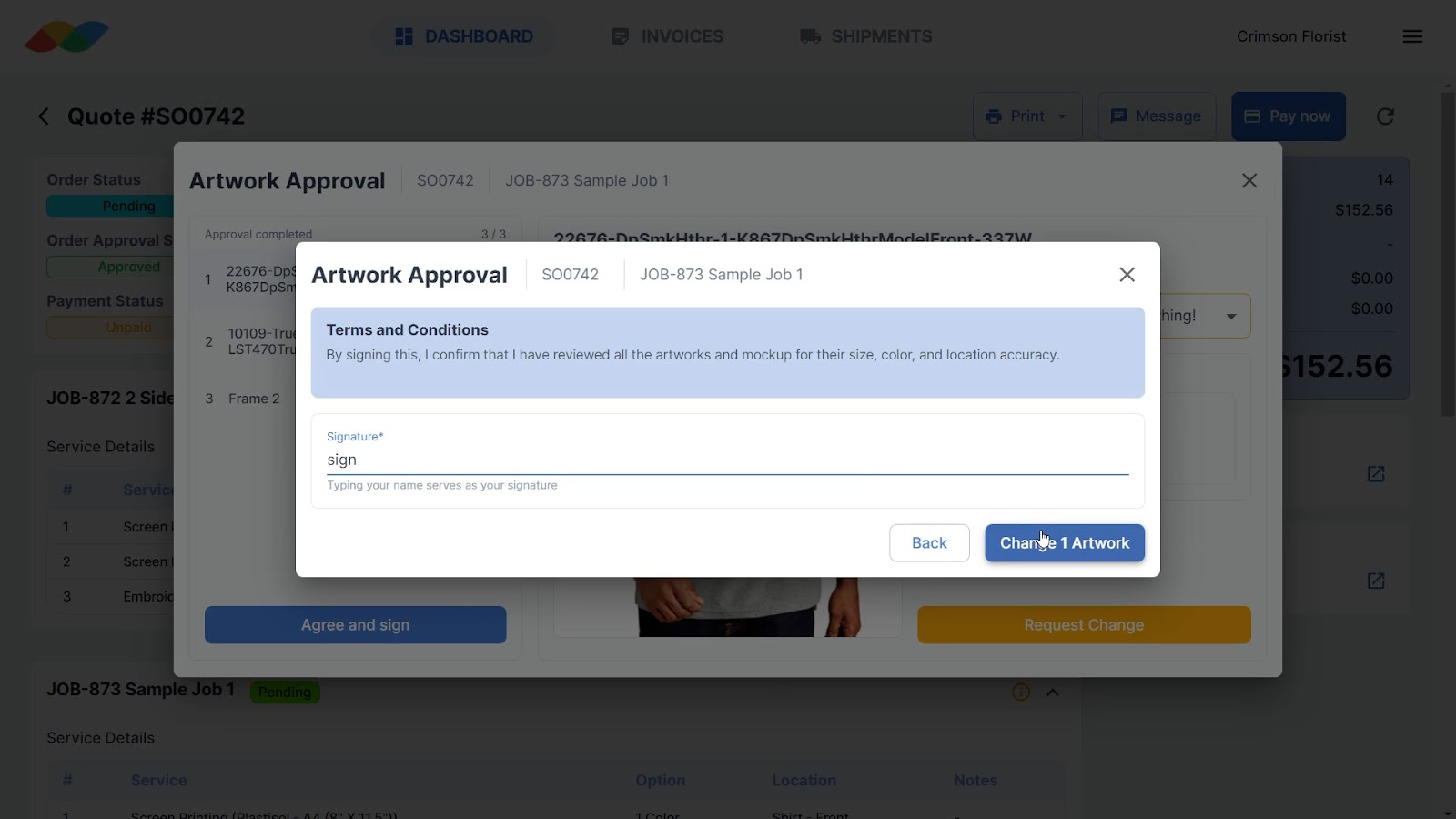 The customer portal is optimized for mobile, so customers can review art on the go.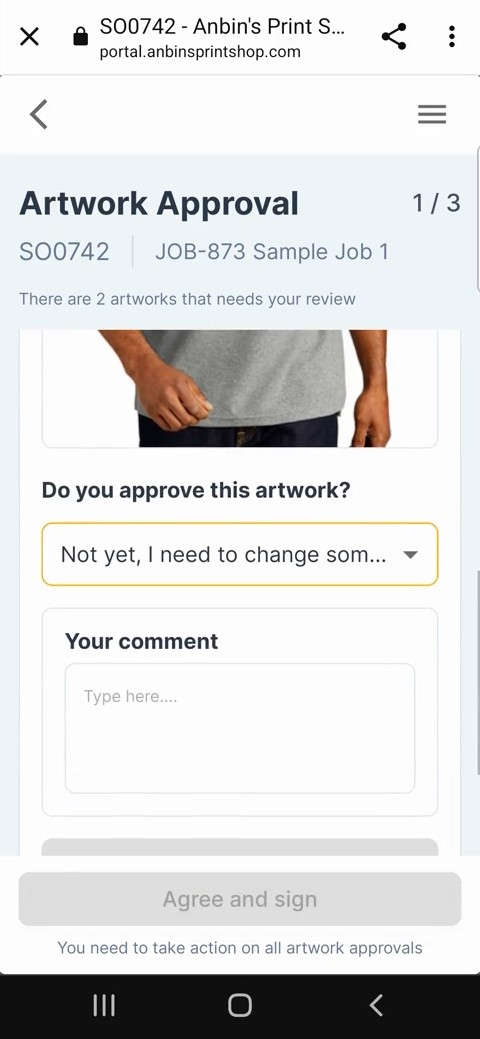 After they've signed their review, you'll get an email notification, as well as an in-app notification informing you that your customer has reviewed the artwork. Clicking on the button in the email or the notification takes you to the order details page.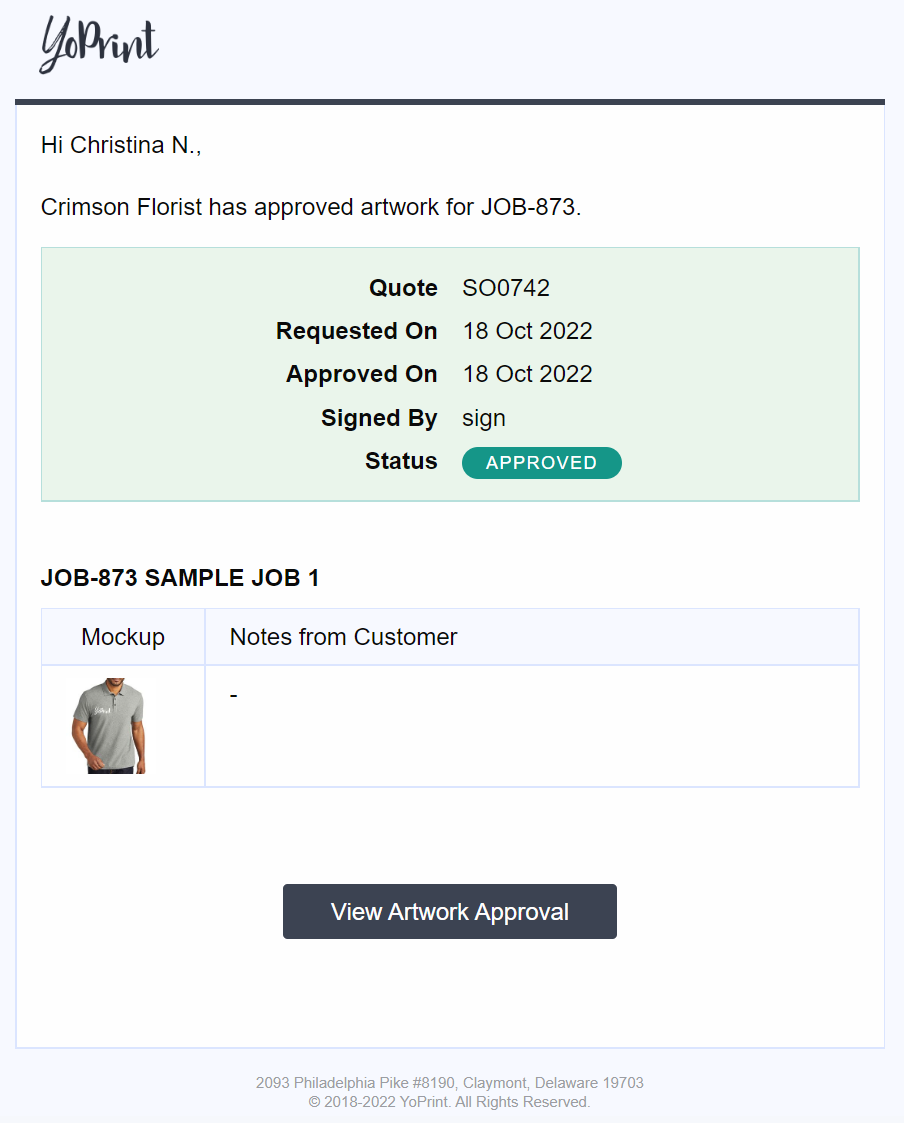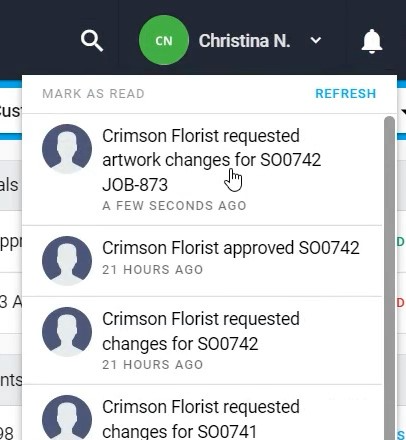 Double-click on the art approval status in the top right to read your customer's comments.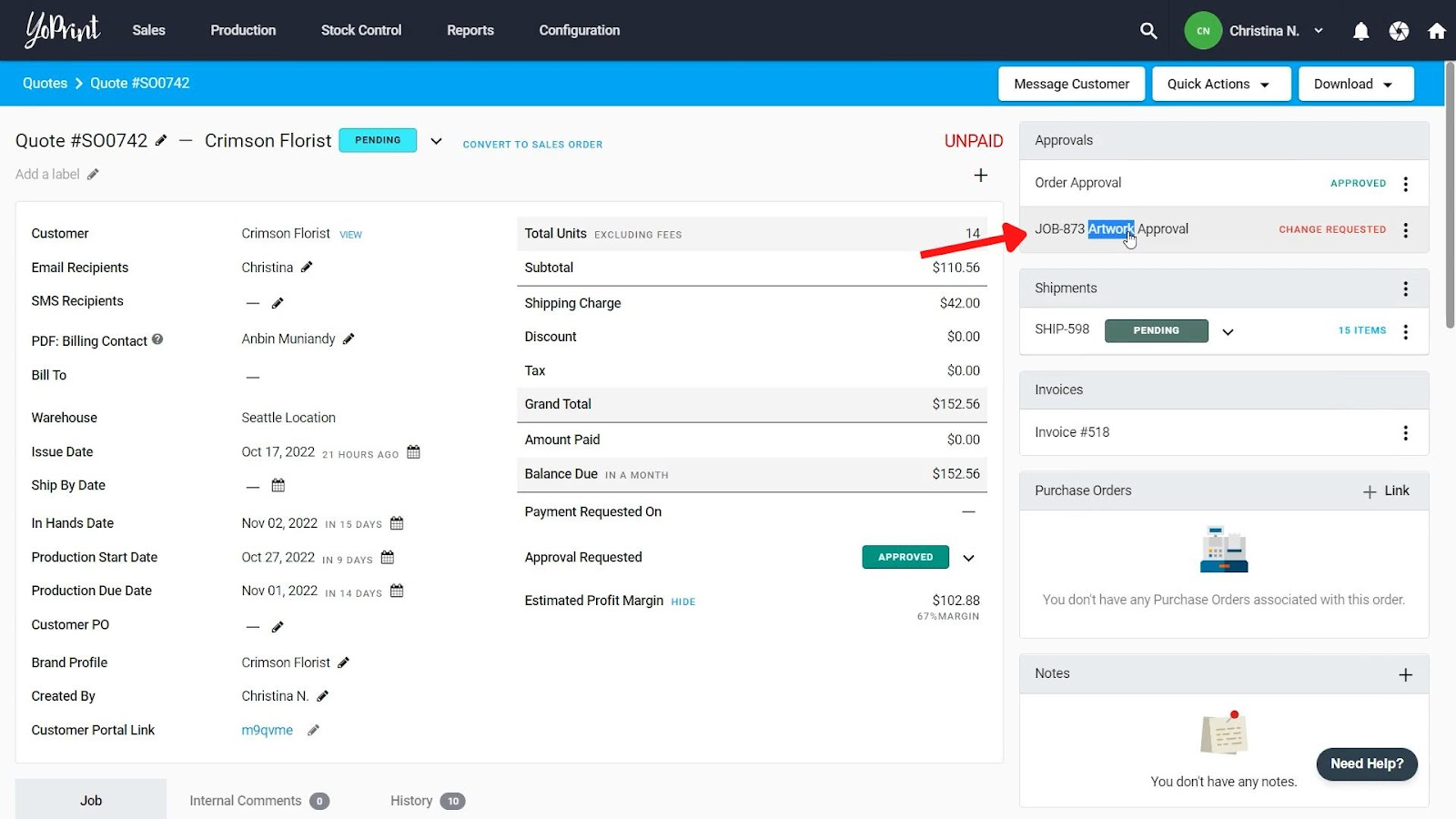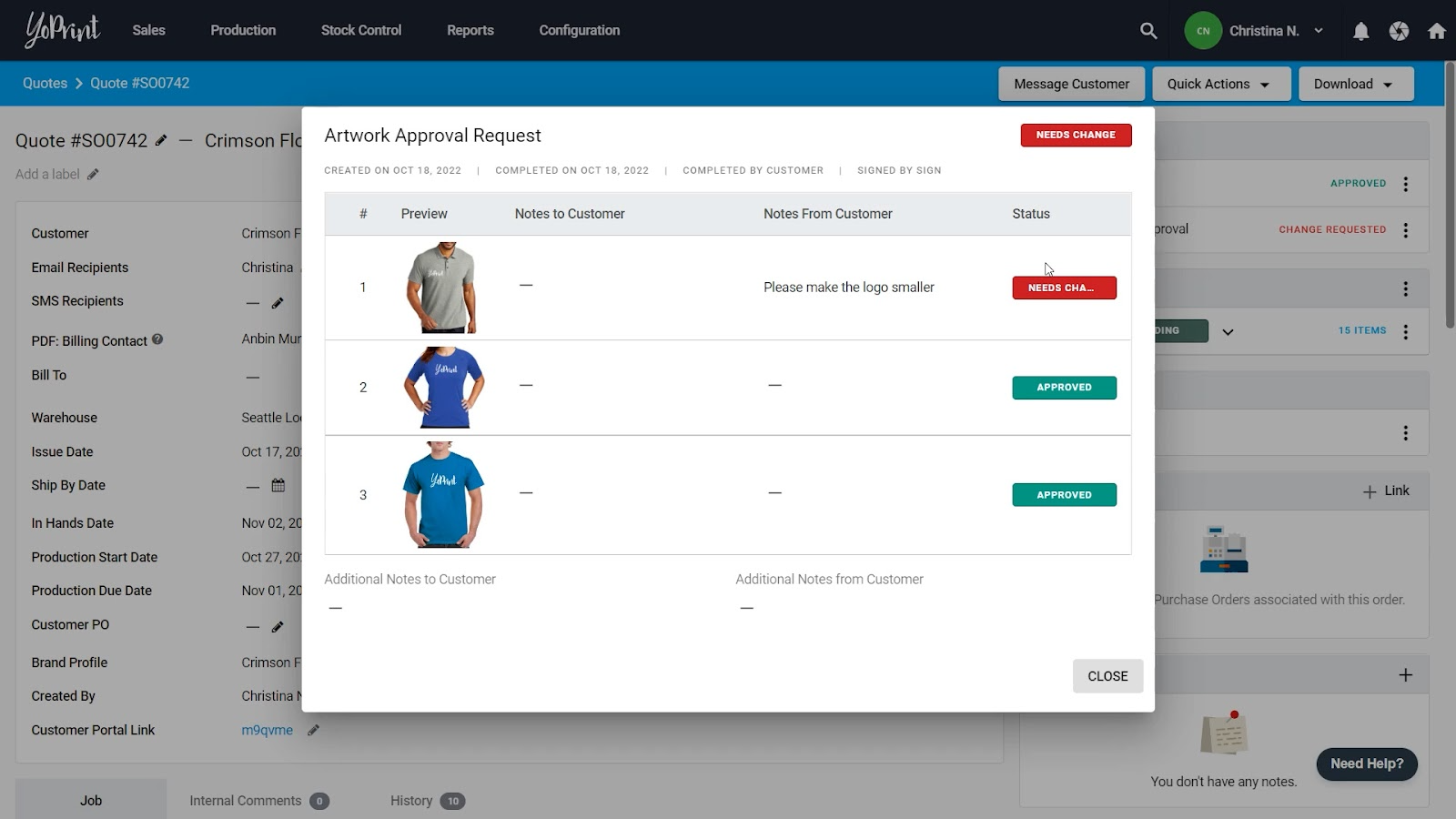 Resending Artwork Approval and Approval History
Let's say your customer requested changes, and you've made those changes in a new mockup. You can go in and remove the old one, and upload a new version.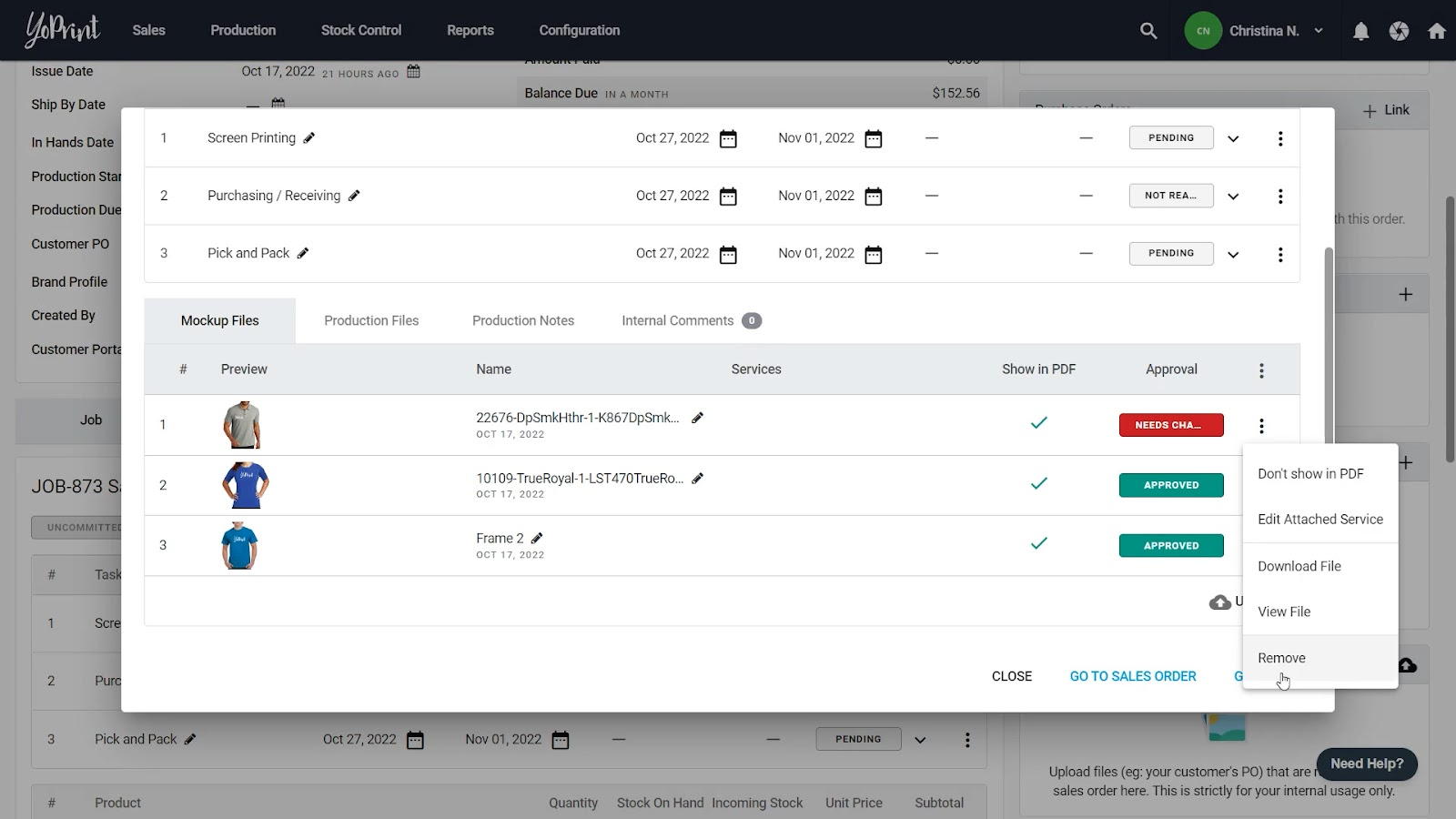 Then, request an artwork approval again, but select just the new artwork and hit Email Now.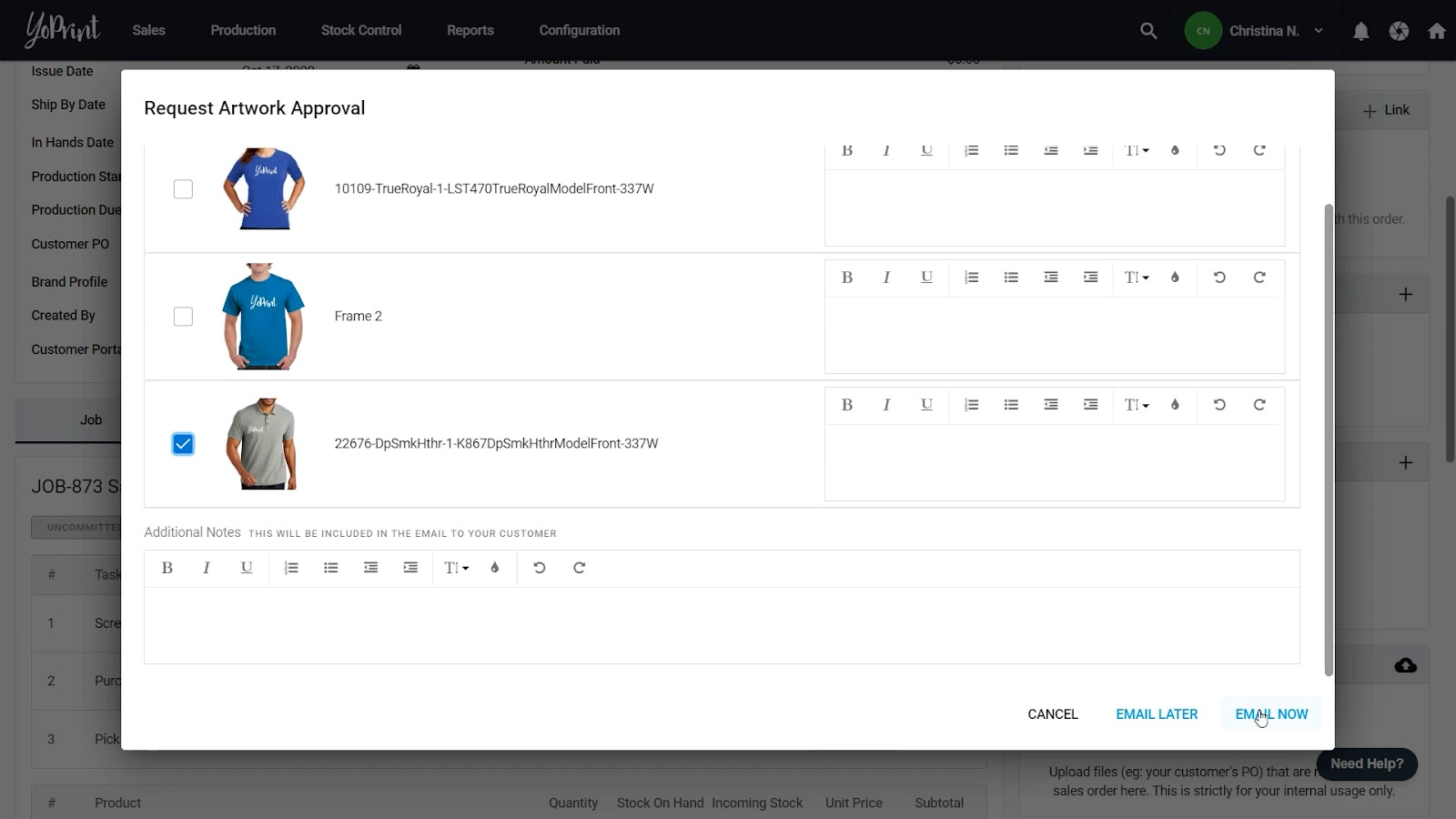 YoPrint also keeps track of your art approval history. You can click on the approval status to see the history. You can toggle between different approvals to see what's changed.