How to Edit Sales Orders
If you need to make changes to a live sales order, this guide is for you. Some things in a sales order are more easily changed, while others need a few extra steps. Let's get into the details.
How to Edit a Sales Order
Go to the sales order you wish to edit and click on (1) Quick Actions, and select (2) Edit Order.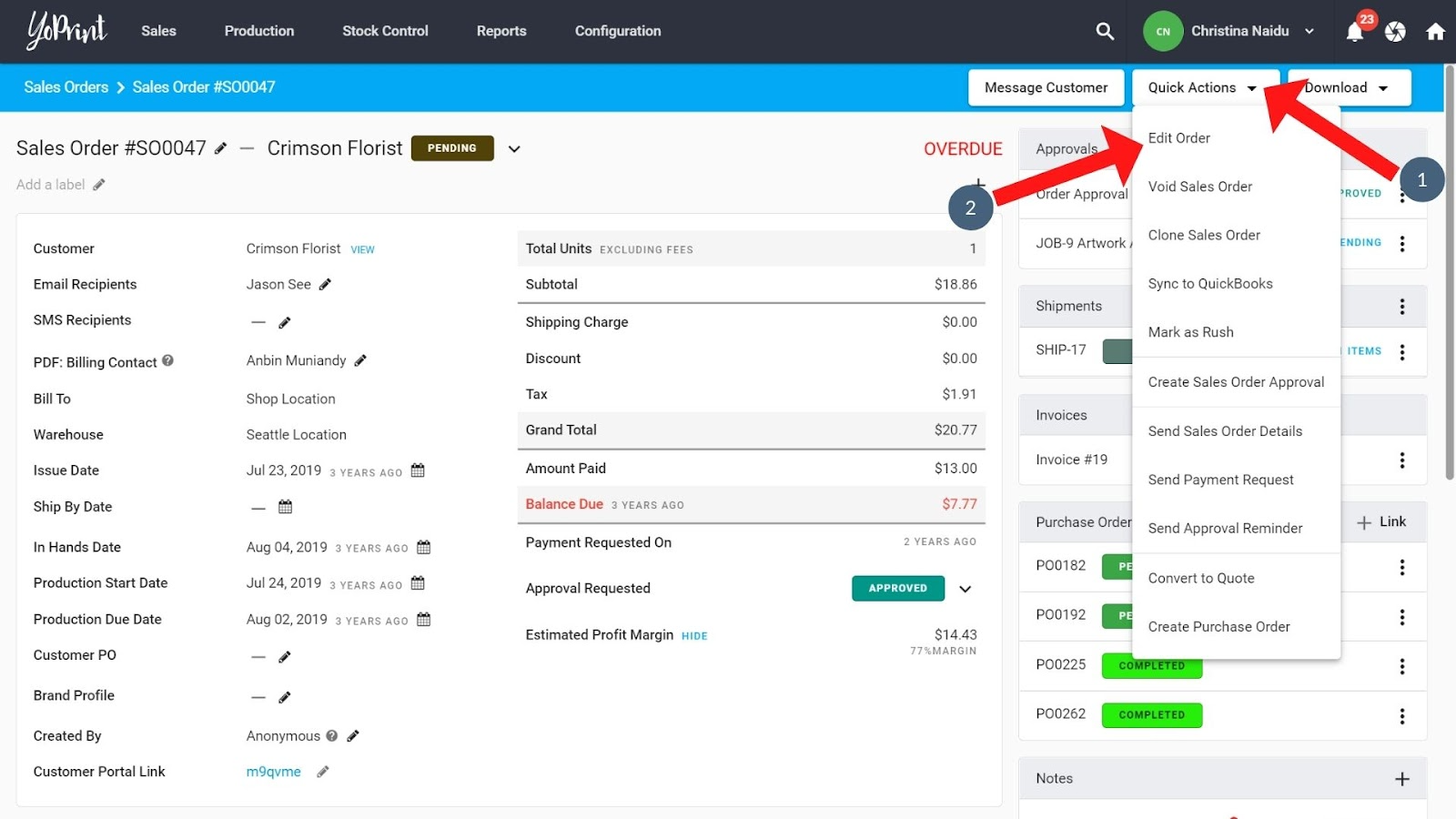 If you see a Draft Confirmation dialog box open up, that means there's an existing draft of the sales order with unpublished changes. Select Resume to edit the draft, or select New Draft to remove the old draft and start fresh.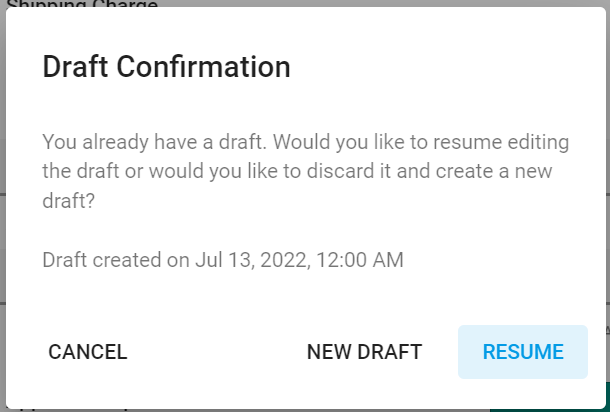 What You Can Edit In A Sales Order
When editing a sales order draft, you can make changes to the following:
The job, including services: Learn more here
Shipments
Products
Payment Terms
Pricing Group
Pricing Strategy
Customer PO Number
Default Discount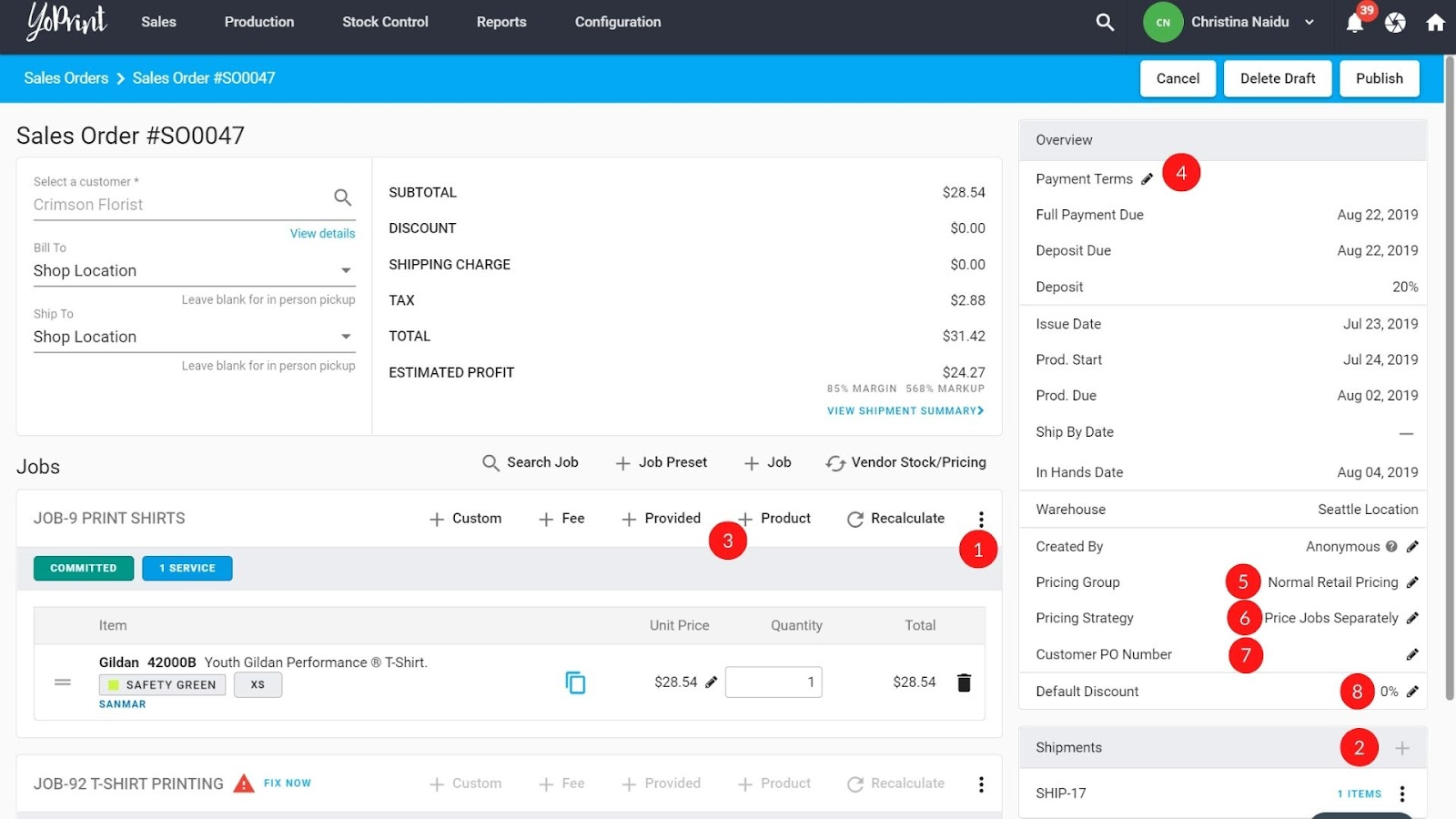 Publish or Delete Drafts
To make your changes go live, click on (1) Publish. To delete the draft, click on (2) Delete Draft. To save your changes without publishing them, click on (3) Cancel.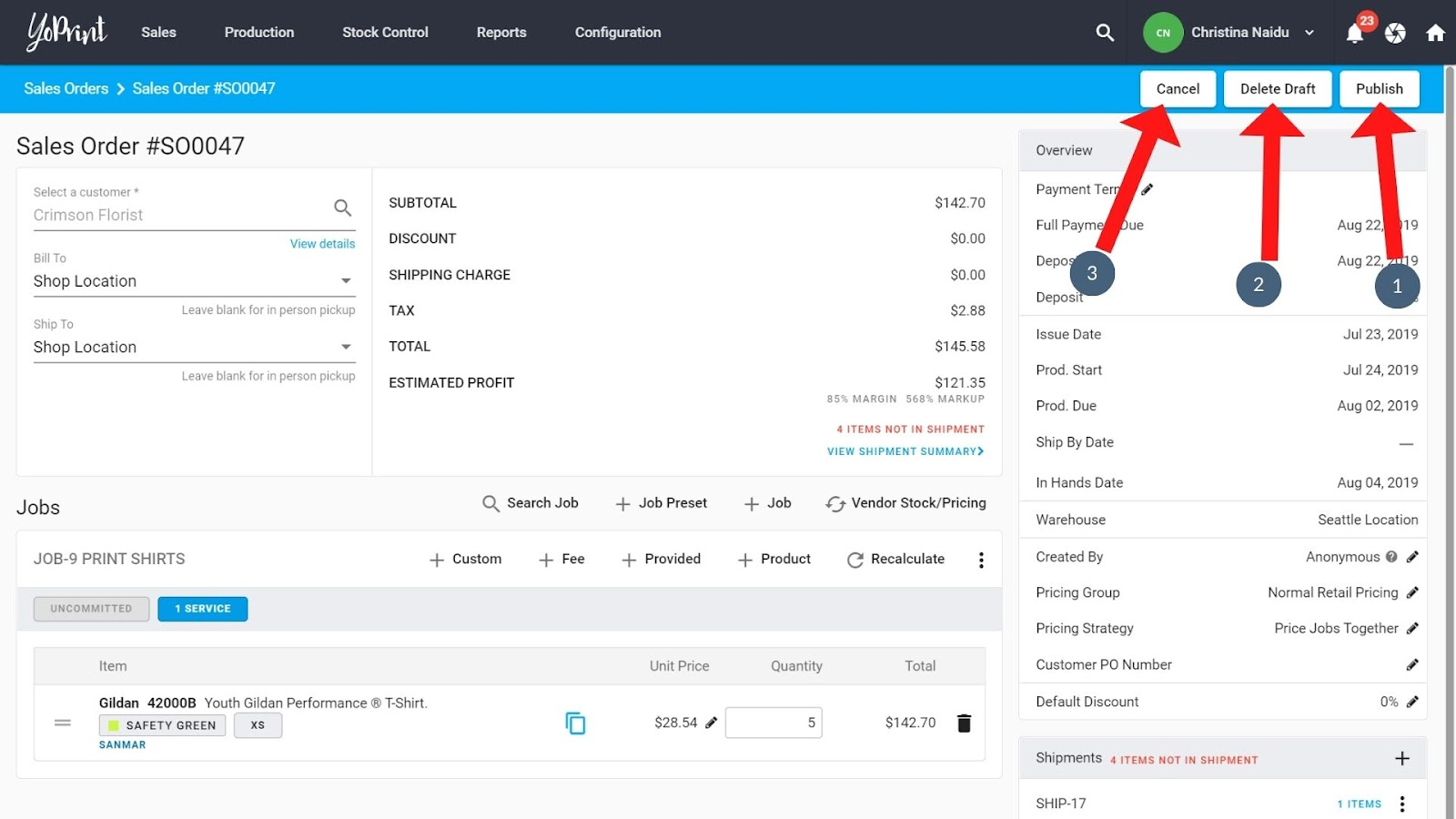 You can find out more about how drafts work in YoPrint here.
What You Can Change Without Editing A Sales Order
You don't always have to edit a sales order draft to make changes to a sales order. Here is a list of things you can change in a sales order without creating a draft:
Due Dates
Adding and Removing Task
Linking Purchase Orders
Notes
Uploading Files
Recording Payments