Troubleshooting Quickbooks Integration Issues, and More Tips
Checking the Quickbooks Log
If you're finding issues with the integration, you can check the Quickbooks logs. On the Apps page, click on ⁝ > View Logs.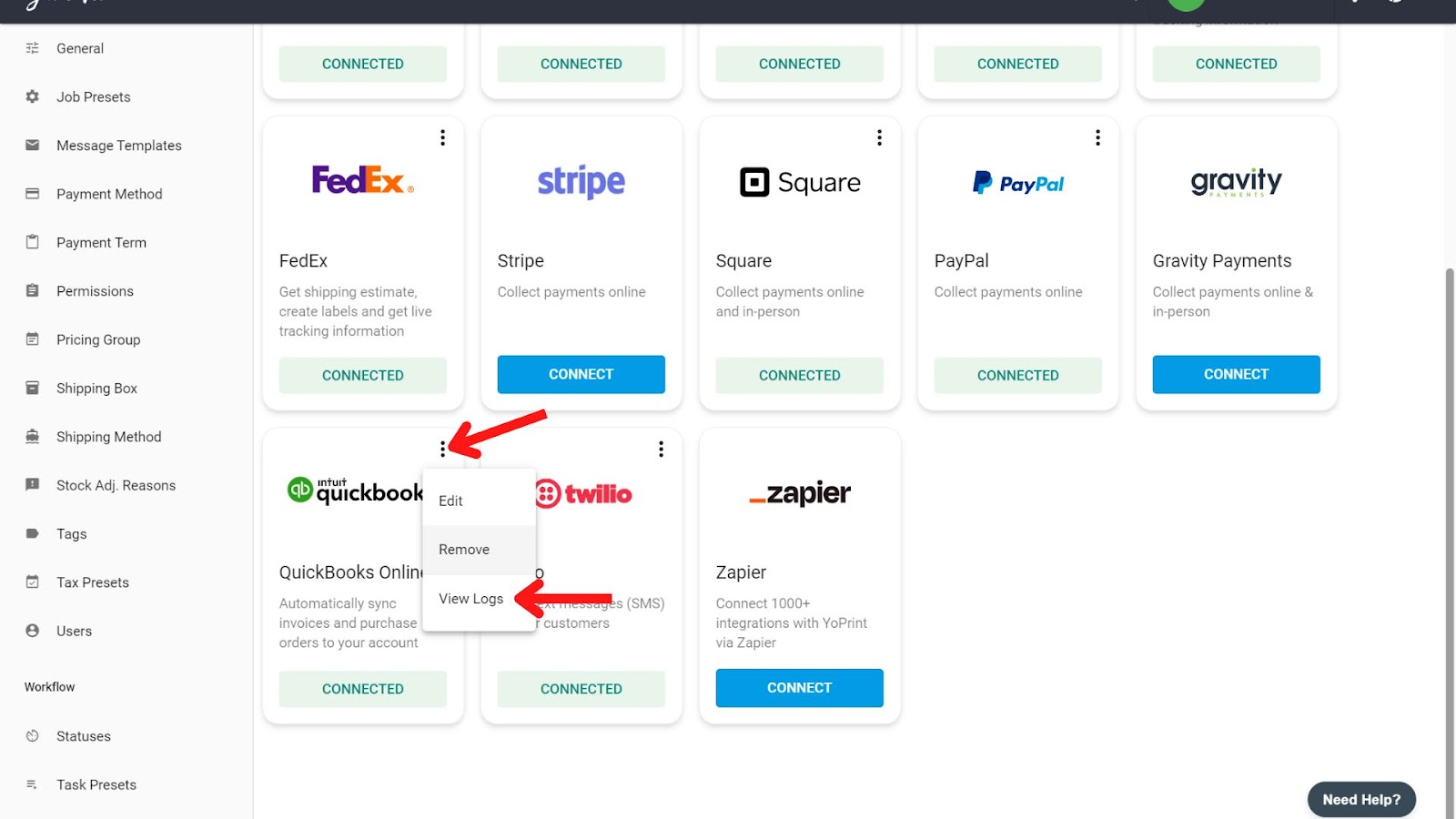 Here, you might see an error message. Click Show or Hide to see or hide the details of the error.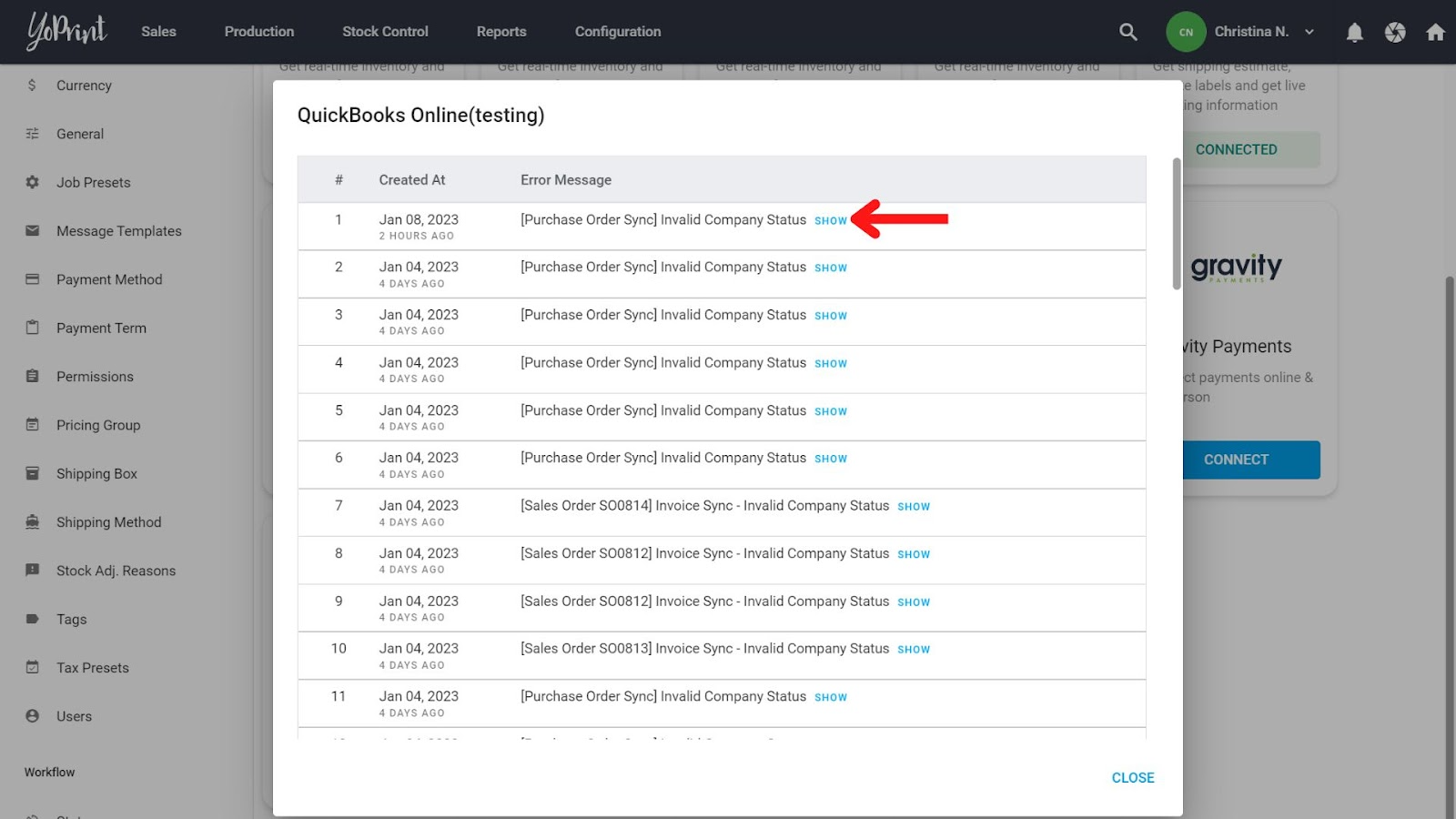 Duplicate Invoice ID
YoPrint might have an issue syncing to Quickbooks if there are duplicates.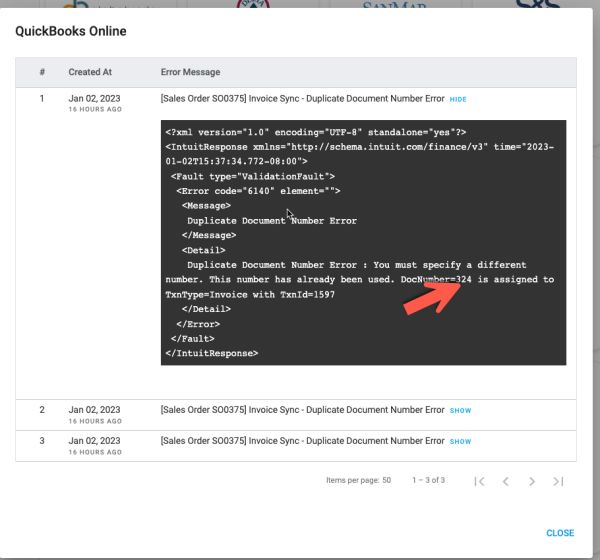 In the case above, the error was due to a Duplicate Invoice ID. Basically, an invoice in YoPrint wasn't syncing in Quickbooks as the invoice number already existed in Quickbooks. You can delete the existing invoice or rename it. The easiest way to rename it would be to add "-1" at the end.
If you need to change the invoice starting number in YoPrint, then you can go to Configure > Settings > General, and update the number at the bottom of the page.

Duplicate Name Exists (Customer Mapping)
If you see 'Invoice Sync - Duplicate Name Exists Error,' that means there was an issue with customer mapping.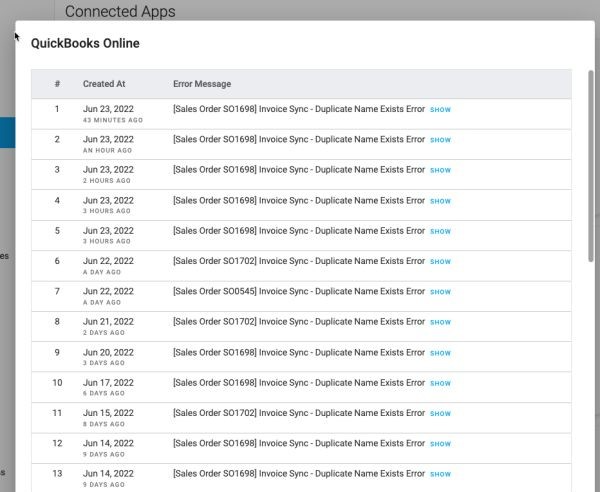 You'll need to go to the order, and manually map the customer.
Then, manually sync the order.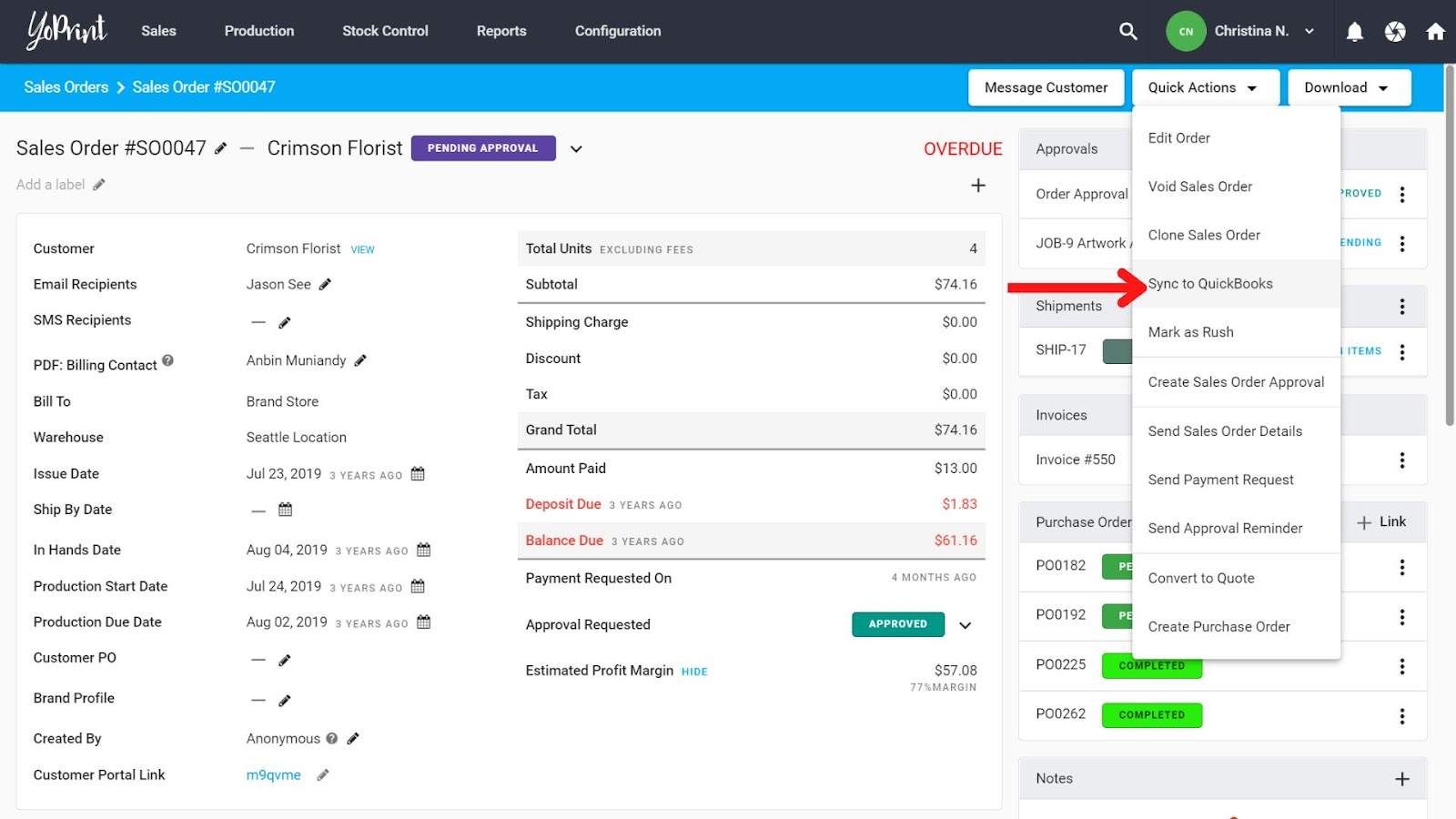 Export Customers from Quickbooks to YoPrint
You can export the customer information from QuickBooks as a CSV file, and we can import to customer information to YoPrint. Here's how to export customers from Quickbooks. Email us the CSV, and we'll upload it for you.
We can only import the customer information and not the entire invoice.
Disconnect Quickbooks-YoPrint Integration
Head to Configuration > Settings > Apps. Then, click on ⁝ > Remove.