Message Feature Overview
You can communicate easily with your customers or vendors directly within the app. Here we will give you an overview of what you can do.
Talking to Customers/Vendors Directly
You can communicate with your customers or vendors without ever leaving the app. YoPrint messaging feature that allows you to send messages and relevant attachments to them, such as mockups of a T-shirt, designs, etc.
Learn how to start messaging your customers/vendors here and here.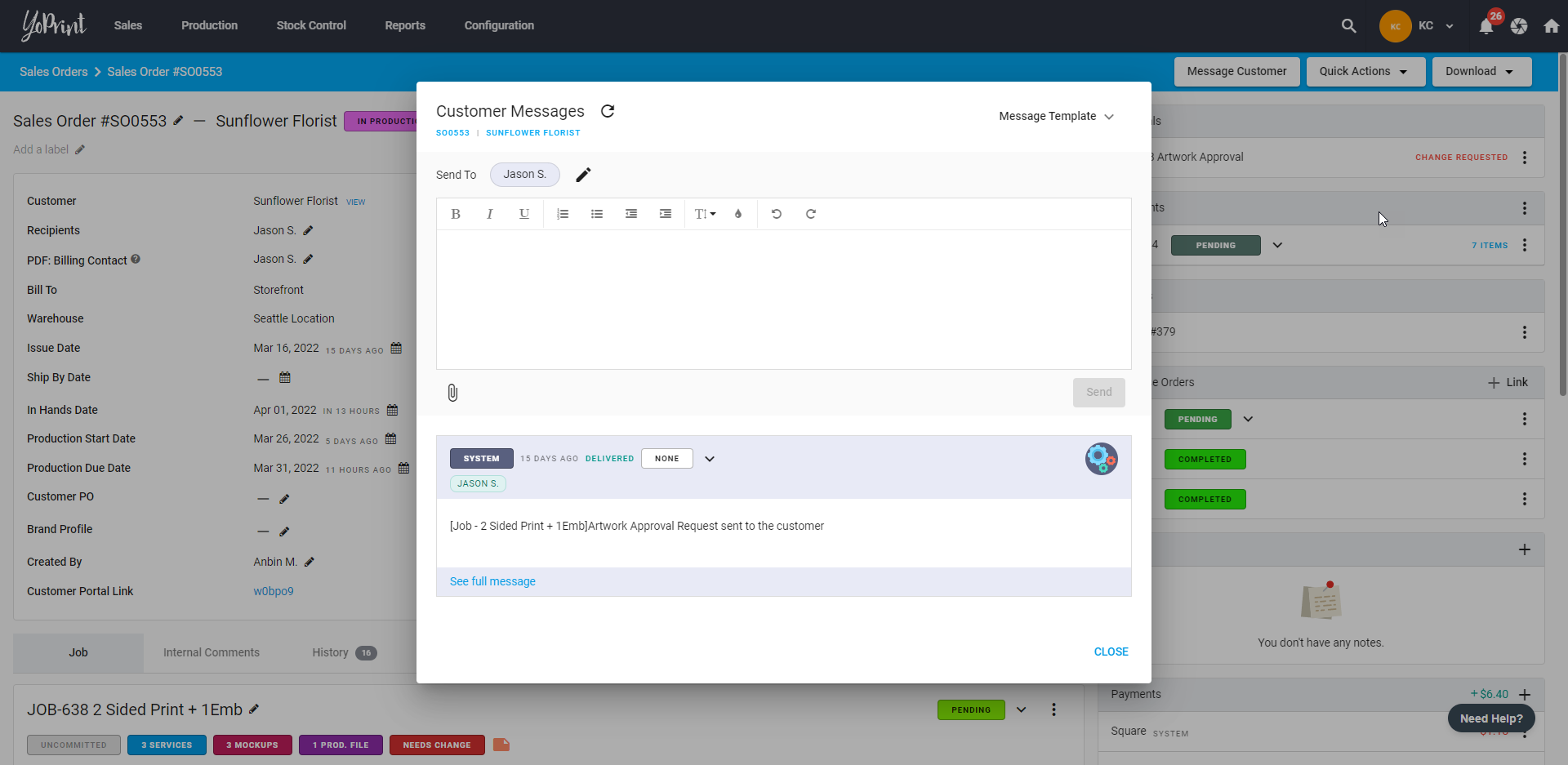 Lazy to Write a Message?
We've got you covered! You can create message templates for Sales Order, Quote, and Purchase Order and use them when you want to send a message. Just choose which template you want to use, and voila!
Learn more about message templates here.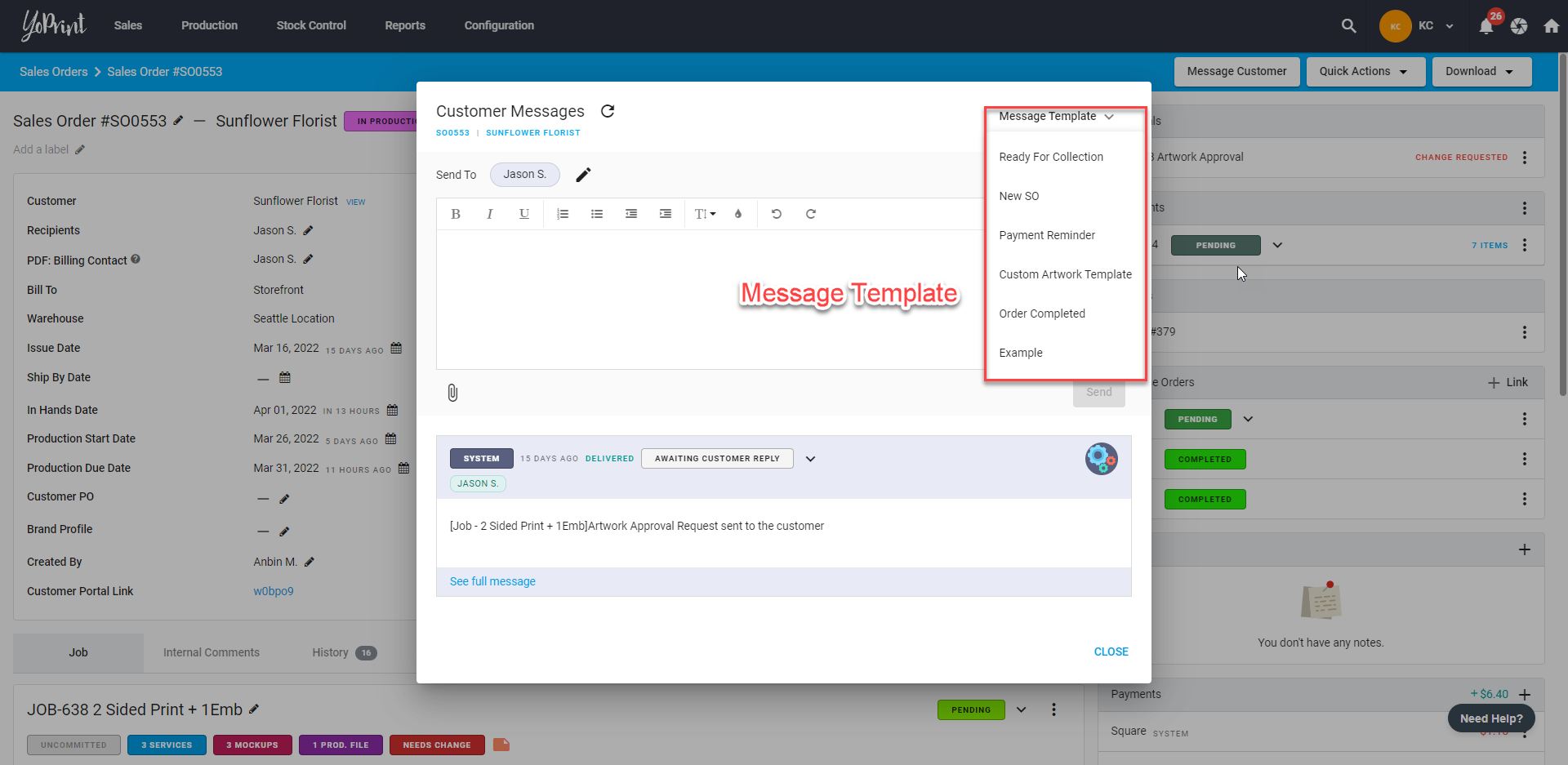 Assigning a Status to Messages
We know it is hard to keep track of every message you receive. So, to make your life a little easier, you can assign a status to every message to handle them accordingly.
Learn more about it here.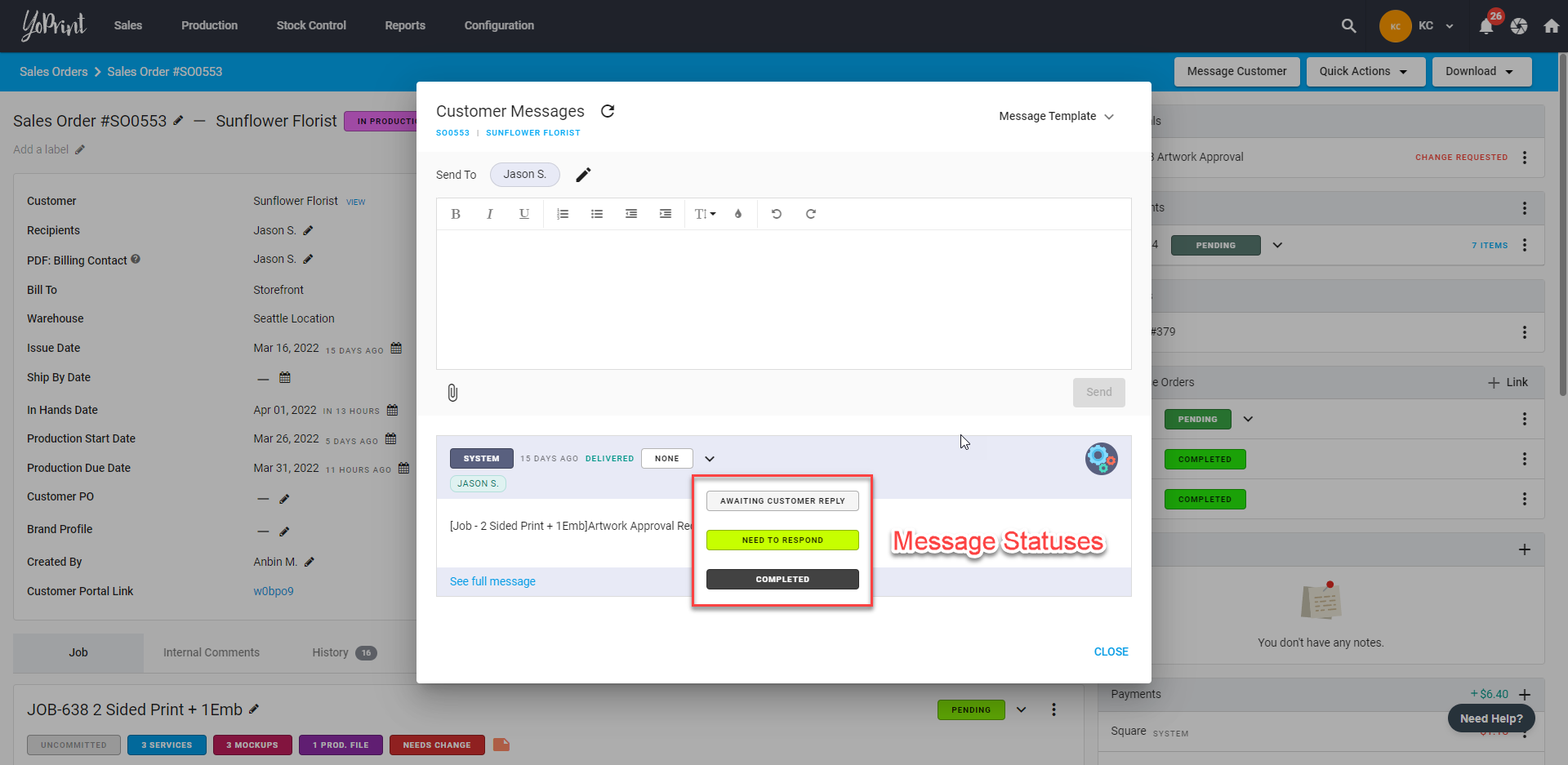 Message Delivery Status
We'll let you know if your message has been delivered successfully or not. If you're having trouble sending messages, don't pull your hair out, we'll guide you on how to solve this problem.
Head over here to learn more about it.