Customer Portal Overview
This article provides an overview of the Customer Portal.
Access Customer Portal
Navigate to https://app.yoprint.com/customer.
Double click the customer to view. Click on the Portal Link.

Customer Portal Layout
This is the general layout of your customer portal.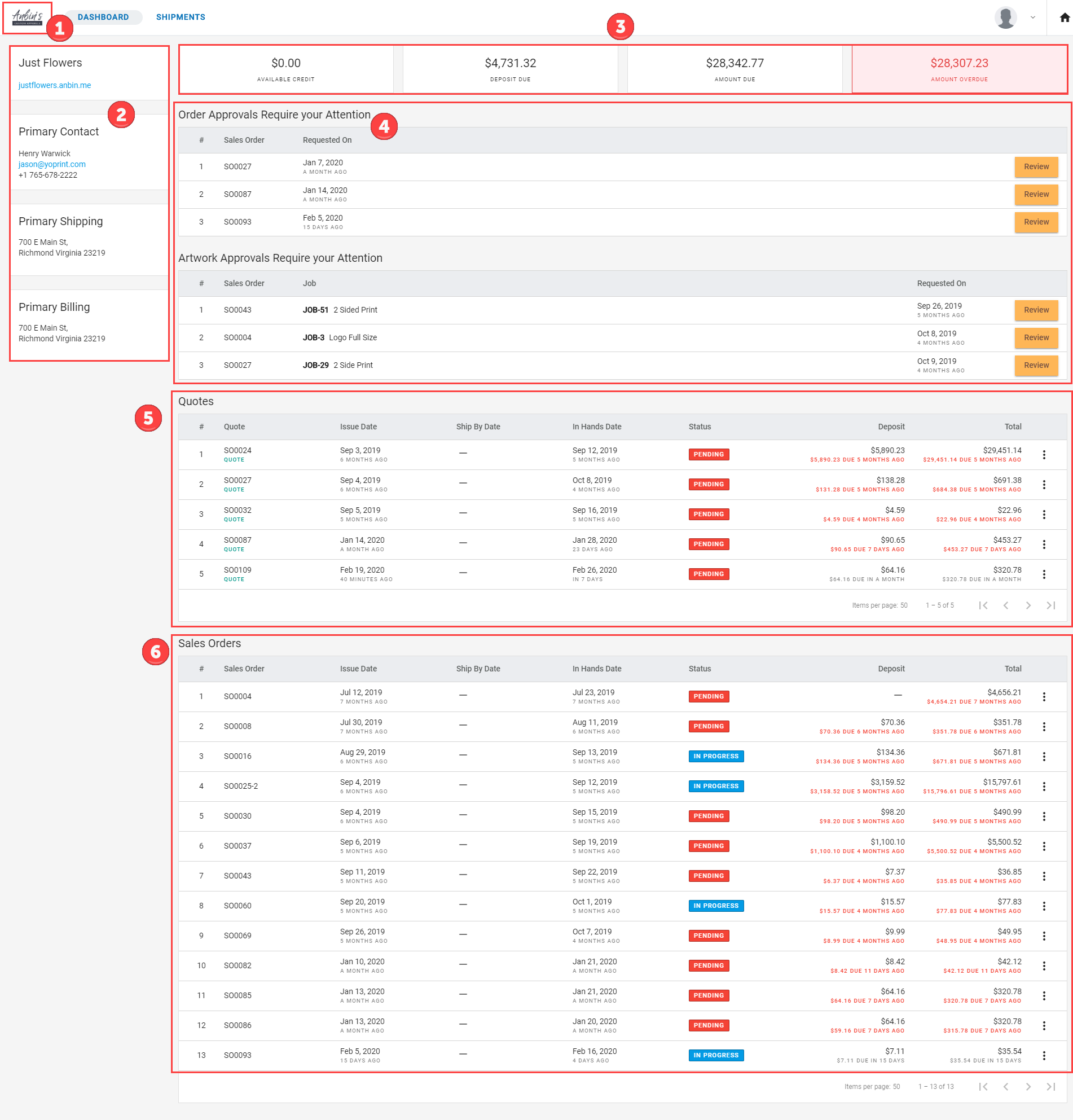 Business Logo
Customer Details
Customer Balance
Outstanding Approvals
Active Quotes
Active Sales Orders
Note: You can customize the domain that your customers use to access the customer portal. Click here to learn more.
Order Details
Your customer can click on the Sales Order to view all related information.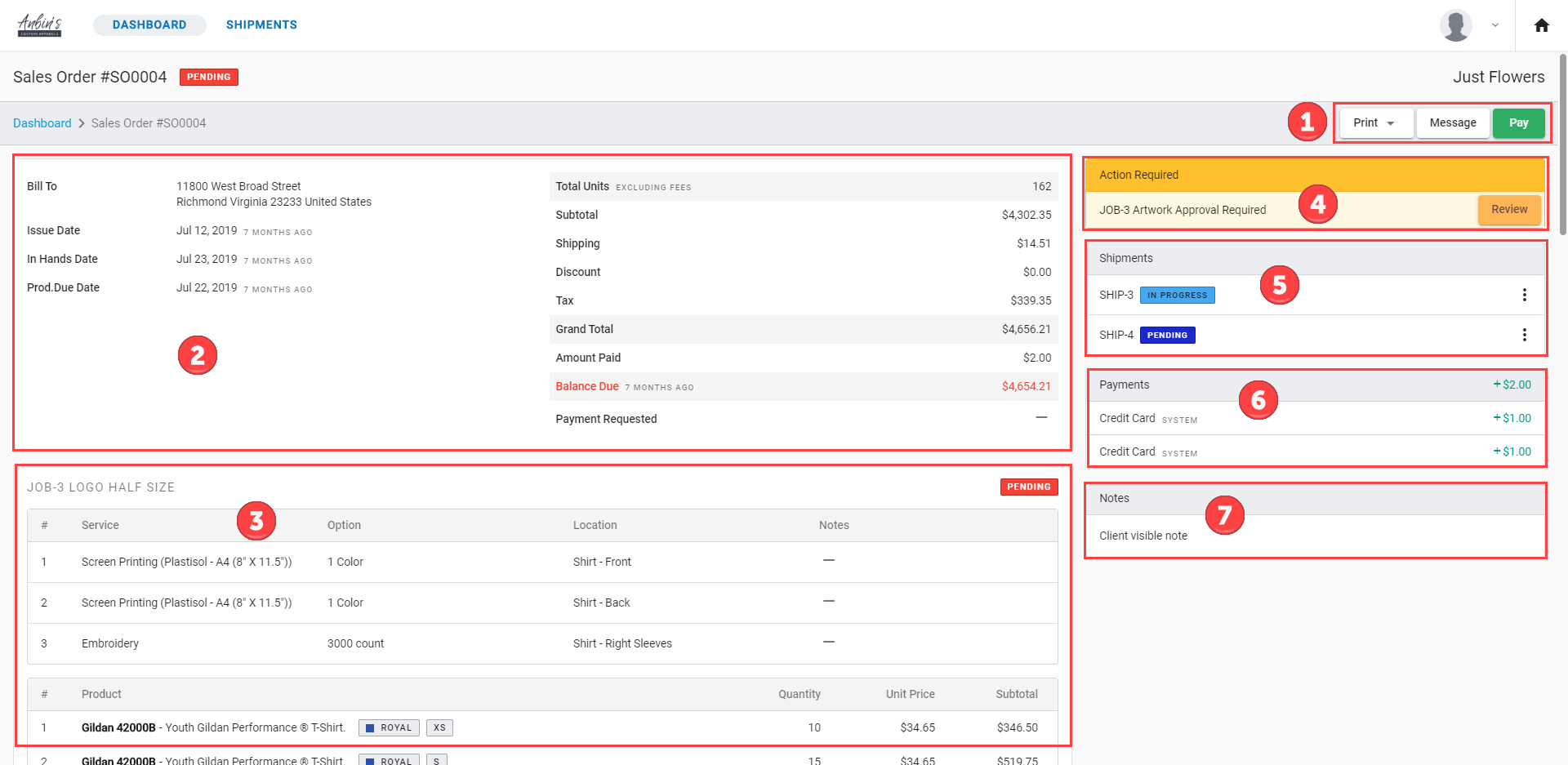 Customer Primary Actions
Sales Order Details
Job Details
Outstanding Approvals
Shipment List
Payment Records
Customer Notes
Shipment Tracking
When you navigate to Shipments, you can track all your UPS Ground shipments with the tracking number.