Generating a Shipping Label
We've covered how to add shipping integration in other articles. In this article, we will show you how to use the shipping integration. In this example, we will use UPS, the steps are the same for FedEx as well.
Generating a Shipping Label
You can generate a shipping label from our Shipment Details Dialog. In this step, we assume you've already created an order with Shipping Method using UPS / FedEx.
Navigate to https://app.yoprint.com/sales-order
Double click on the sales order with the UPS/FedEx Shipping Method

On the Shipments Sidebar, double click on the target shipment

In the Shipment Details Dialog, click on Create Label

Adjust the weight if needed, select a shipment speed and click Create

Printing the Label
Once created, you can now print the label.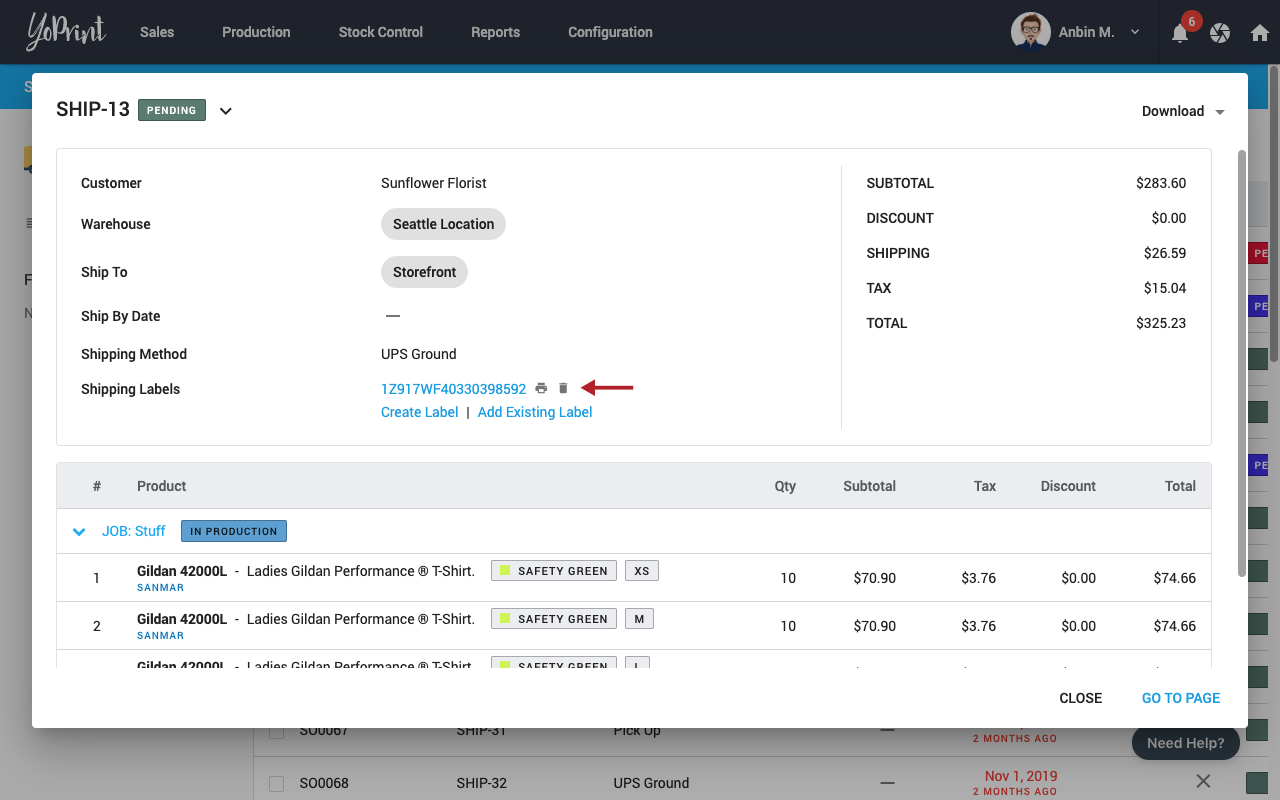 View Live Package Tracking Information
Additionally, if you click on the tracking number, you see the complete package tracking option within YoPrint including the option to void the label if needed.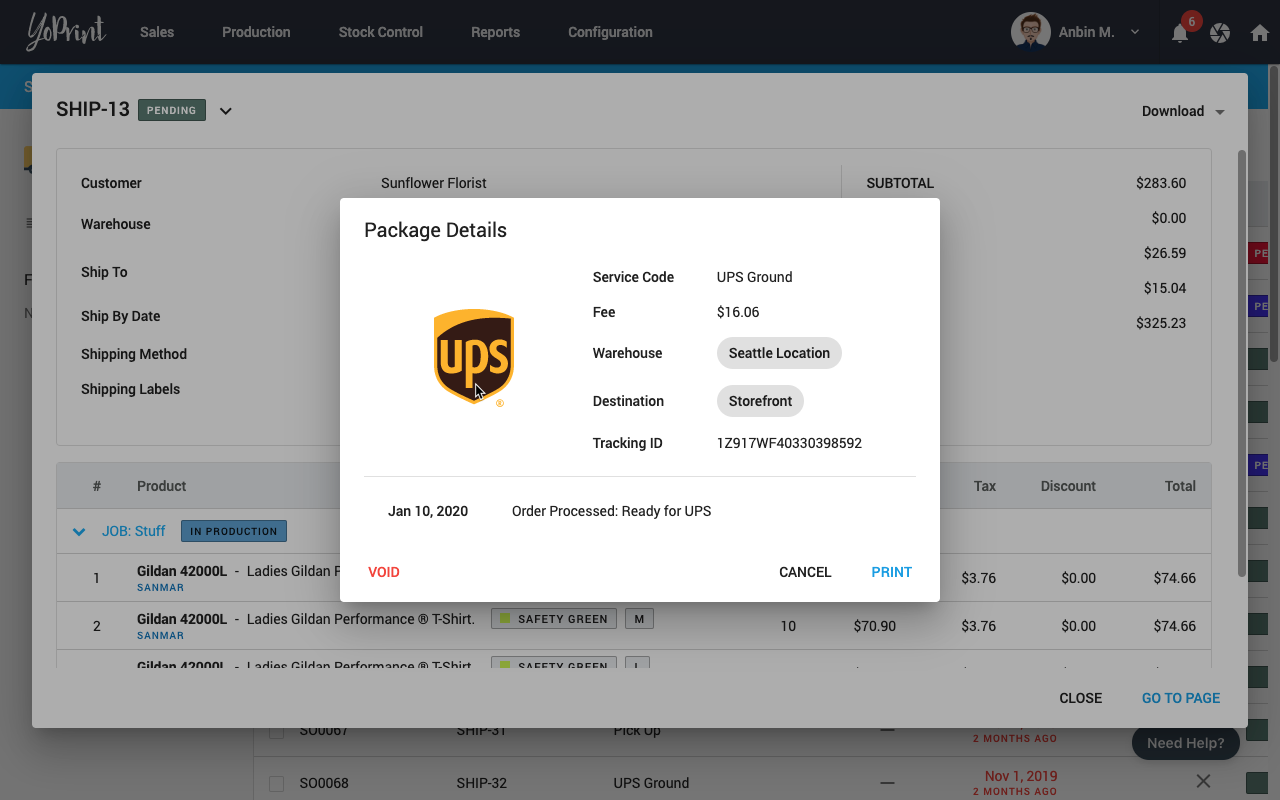 Package Tracking Information In Customer Portal
Finally, we expose the same information in Customer Portal to help you cut down on support calls.